Overview
This car is the Chuck Stoddard "Tweety Bird" Racing Team car. "Chuck" was fairly successful racing with this Siata.
Red / Black

Crosley-Powered
Year Model 1954

Motto Bodywork
Gallery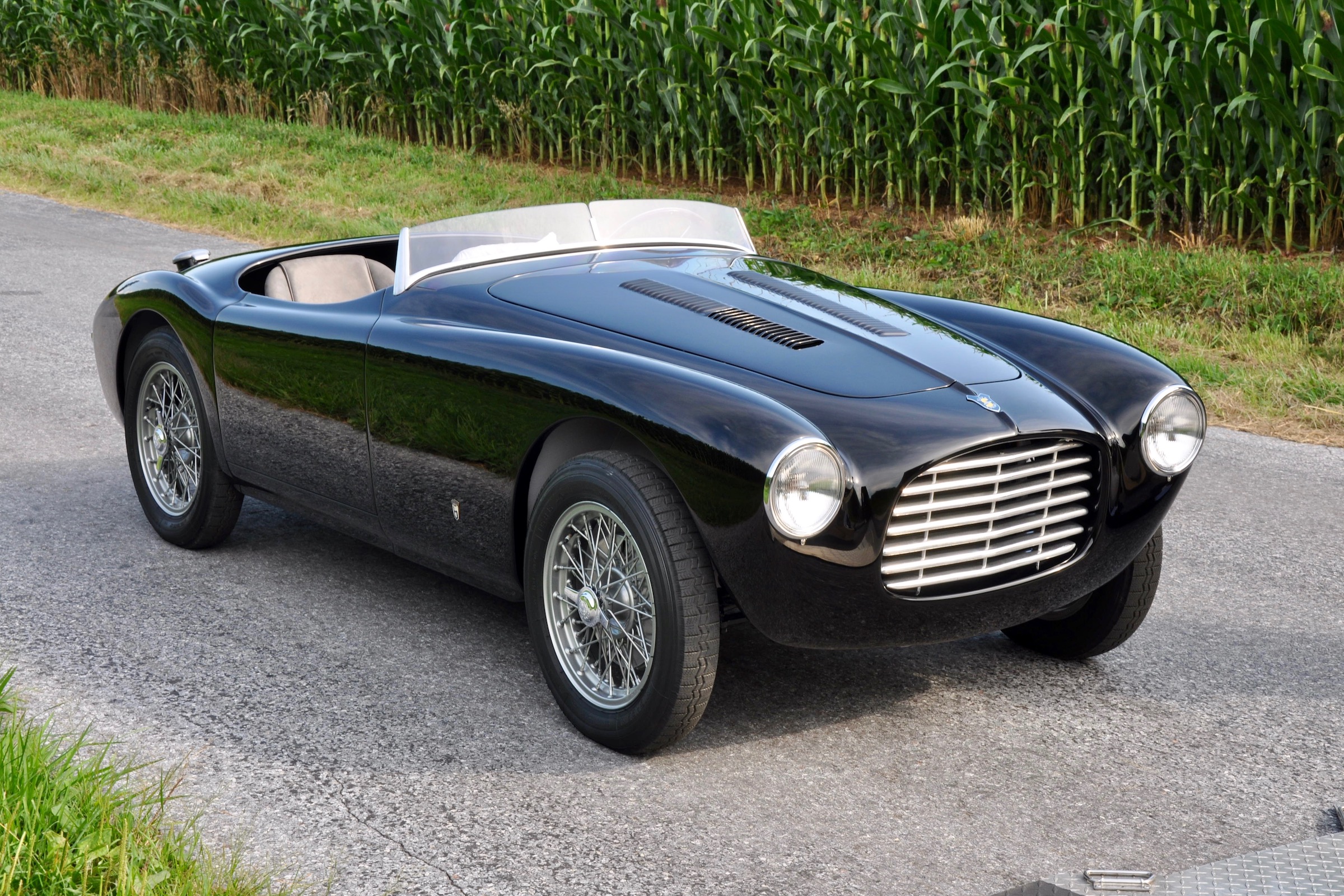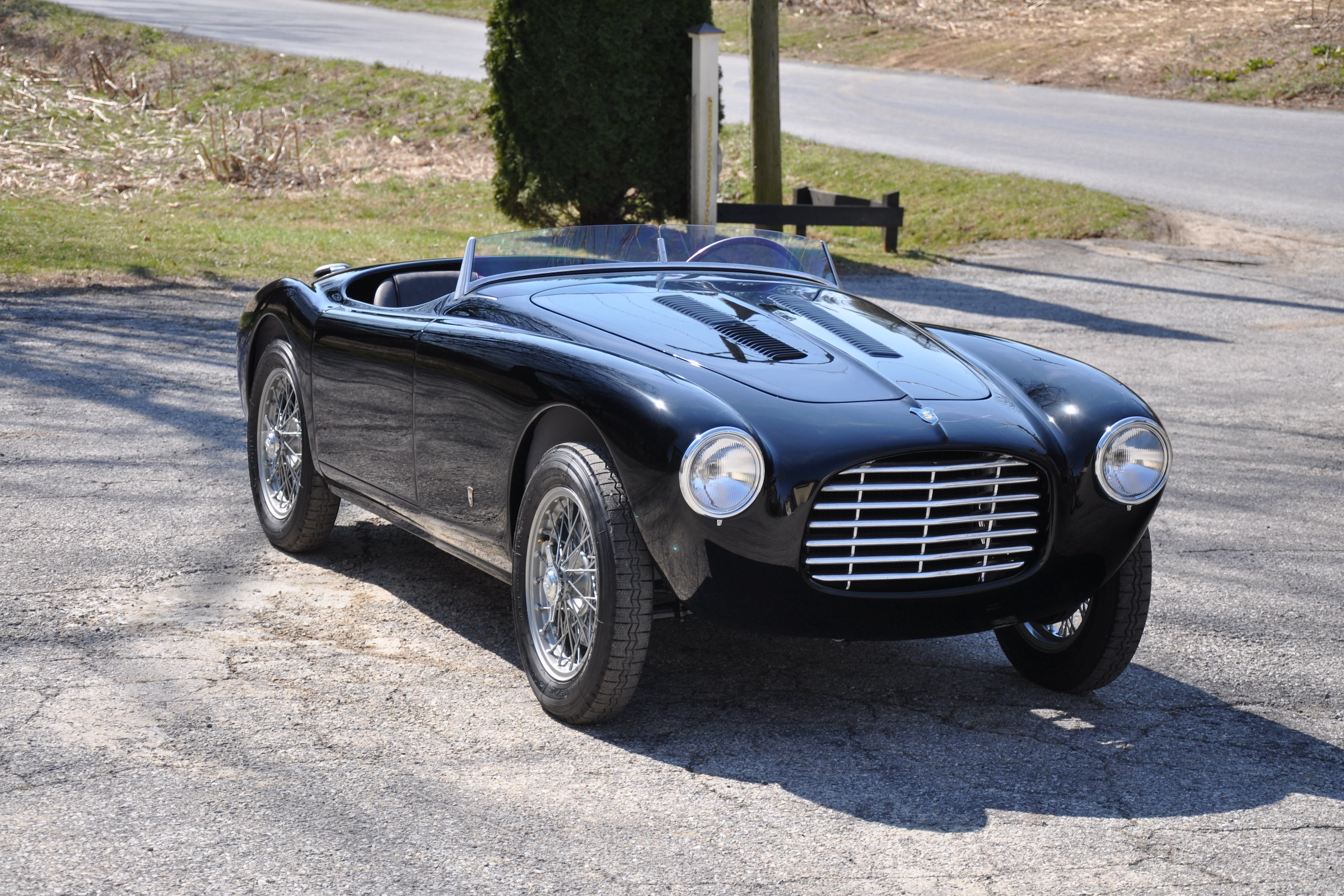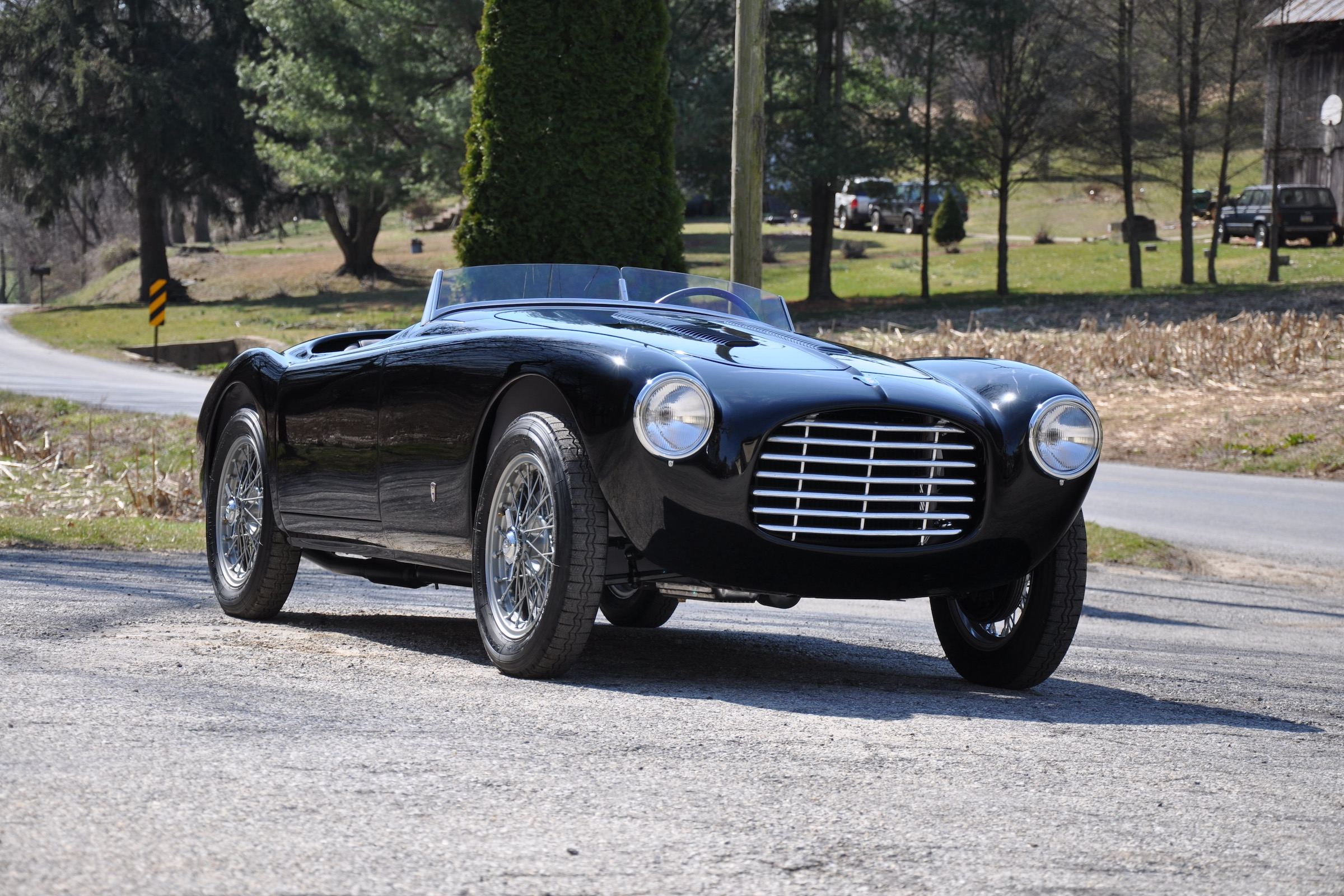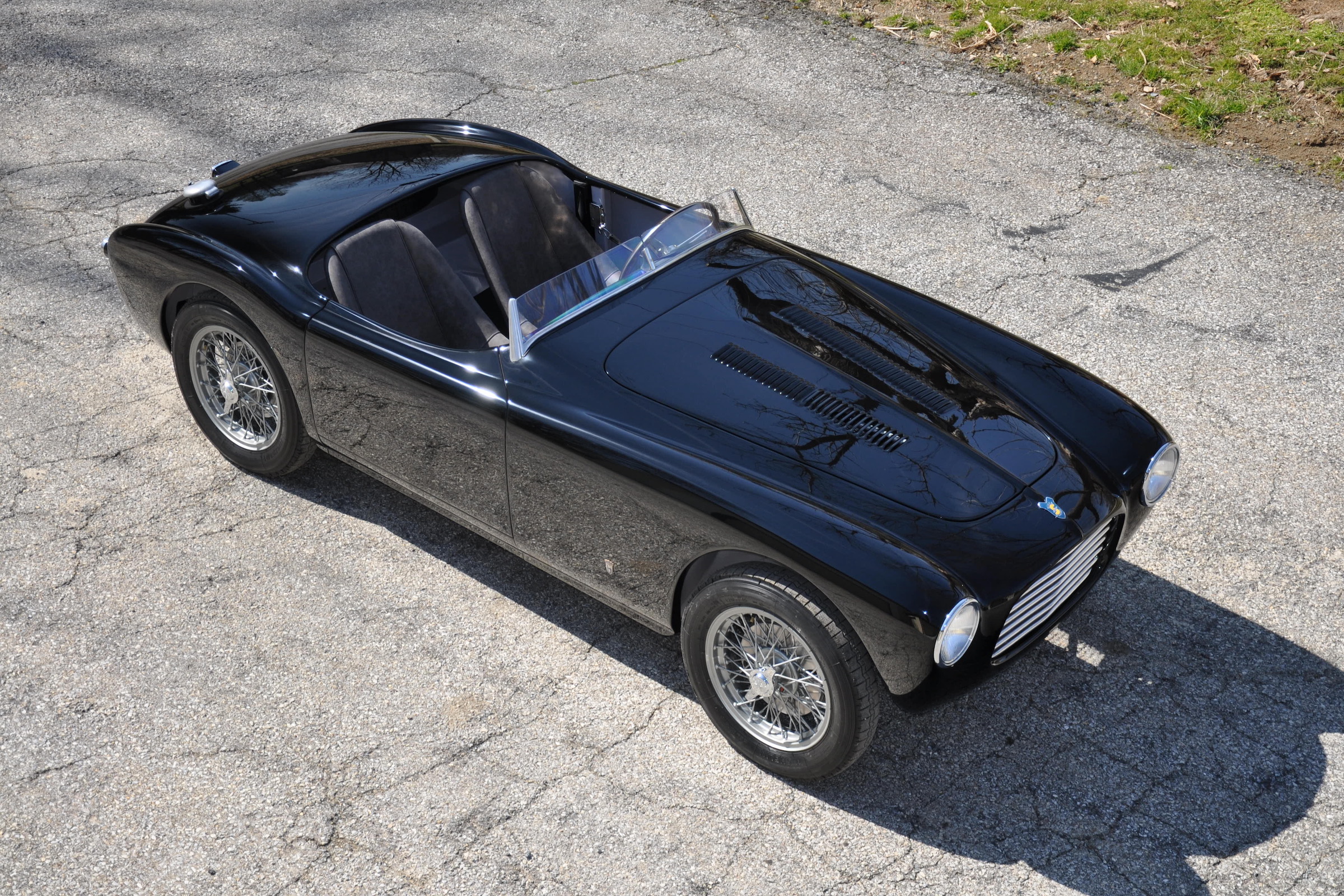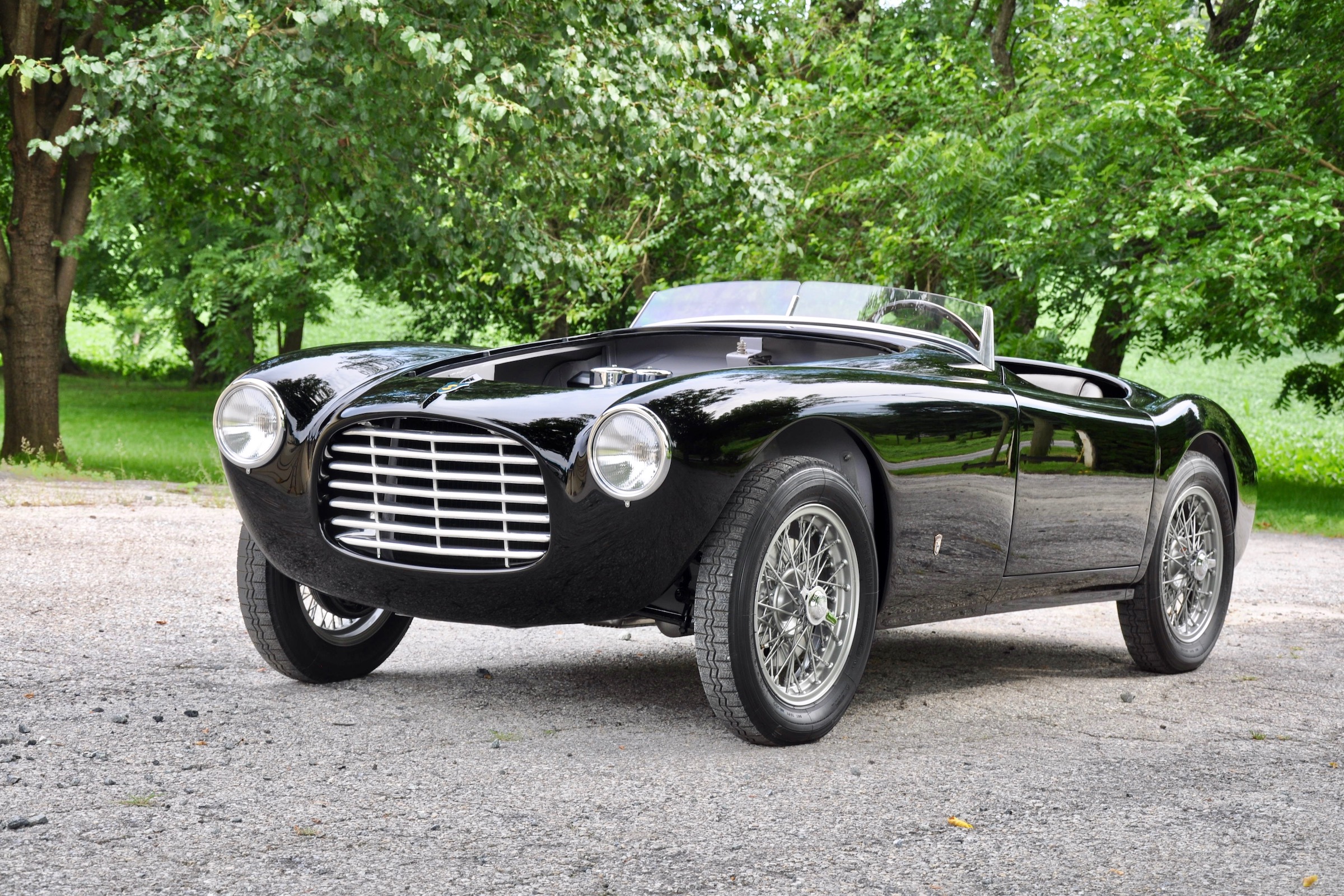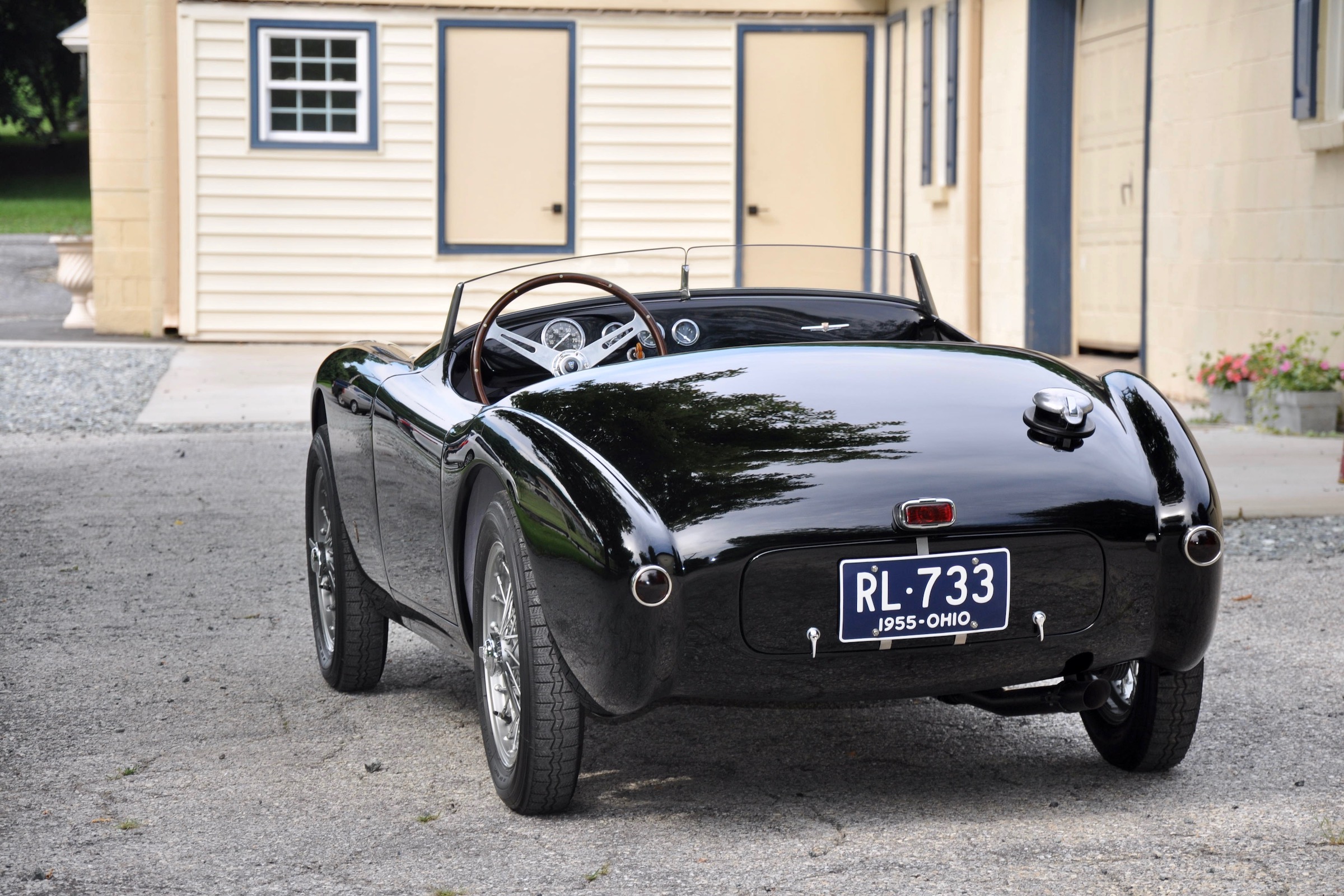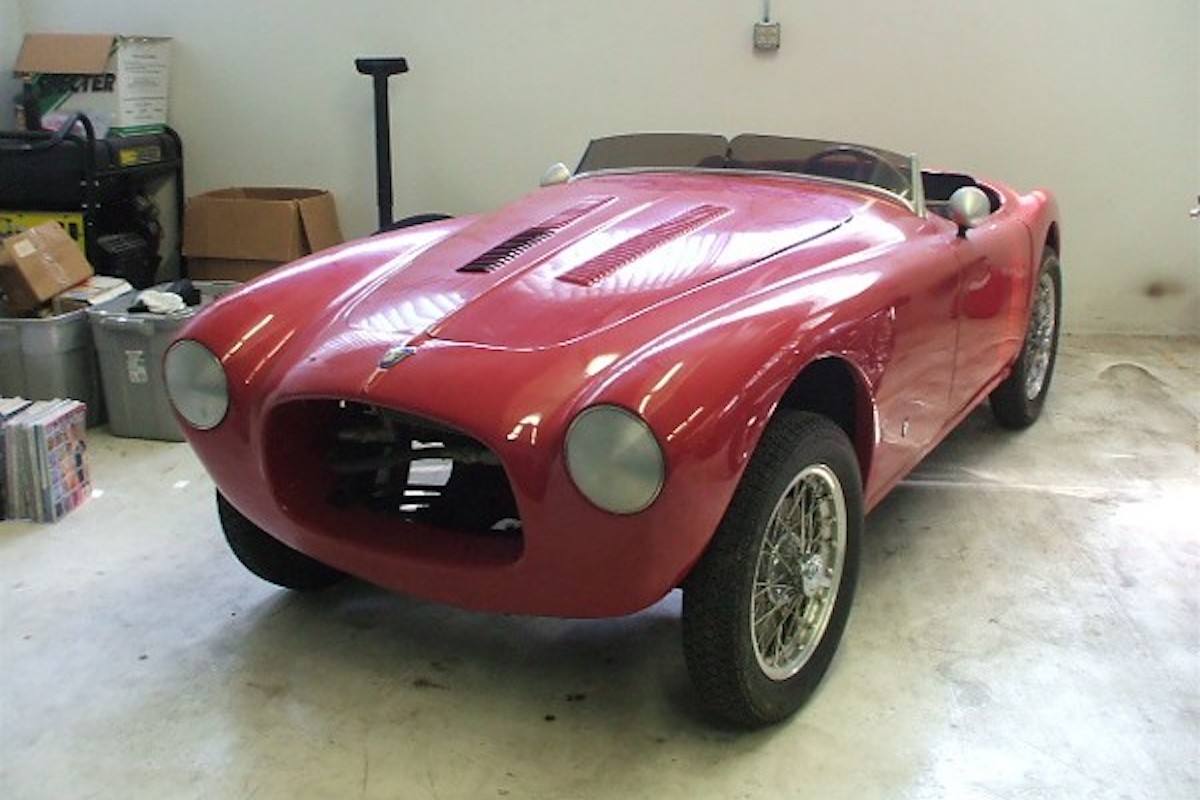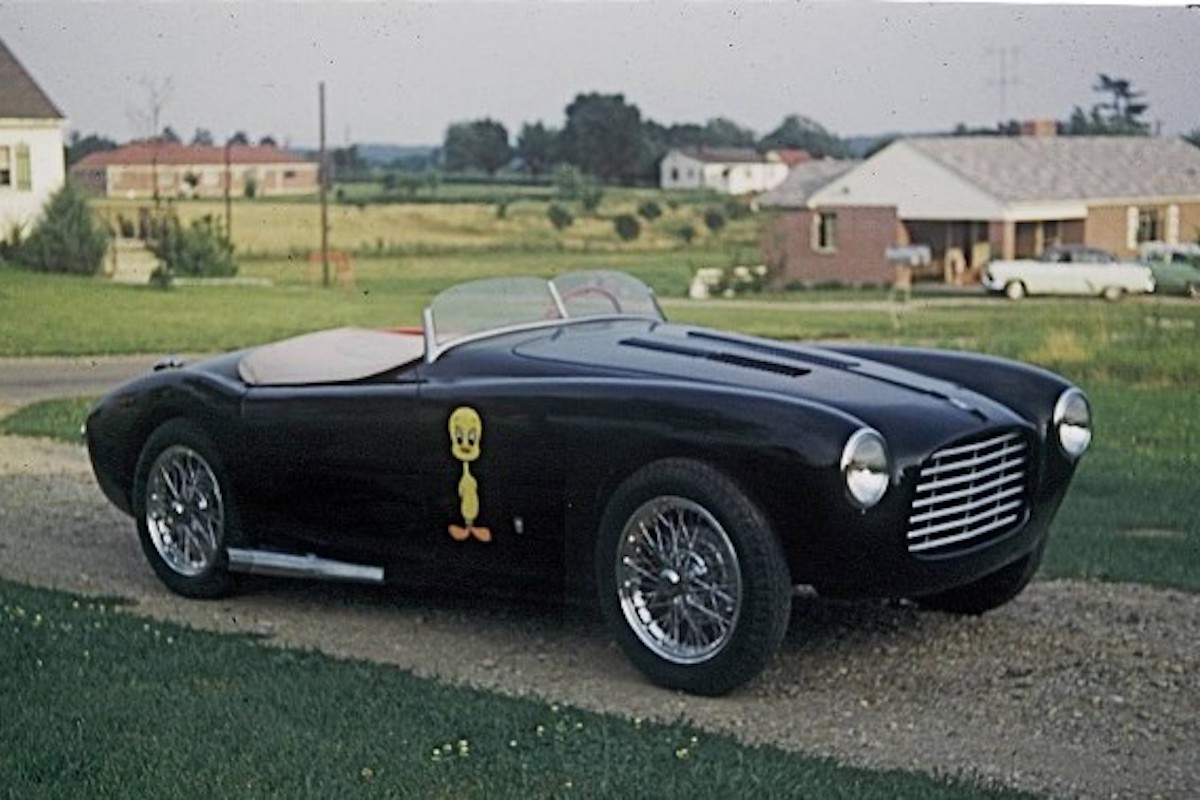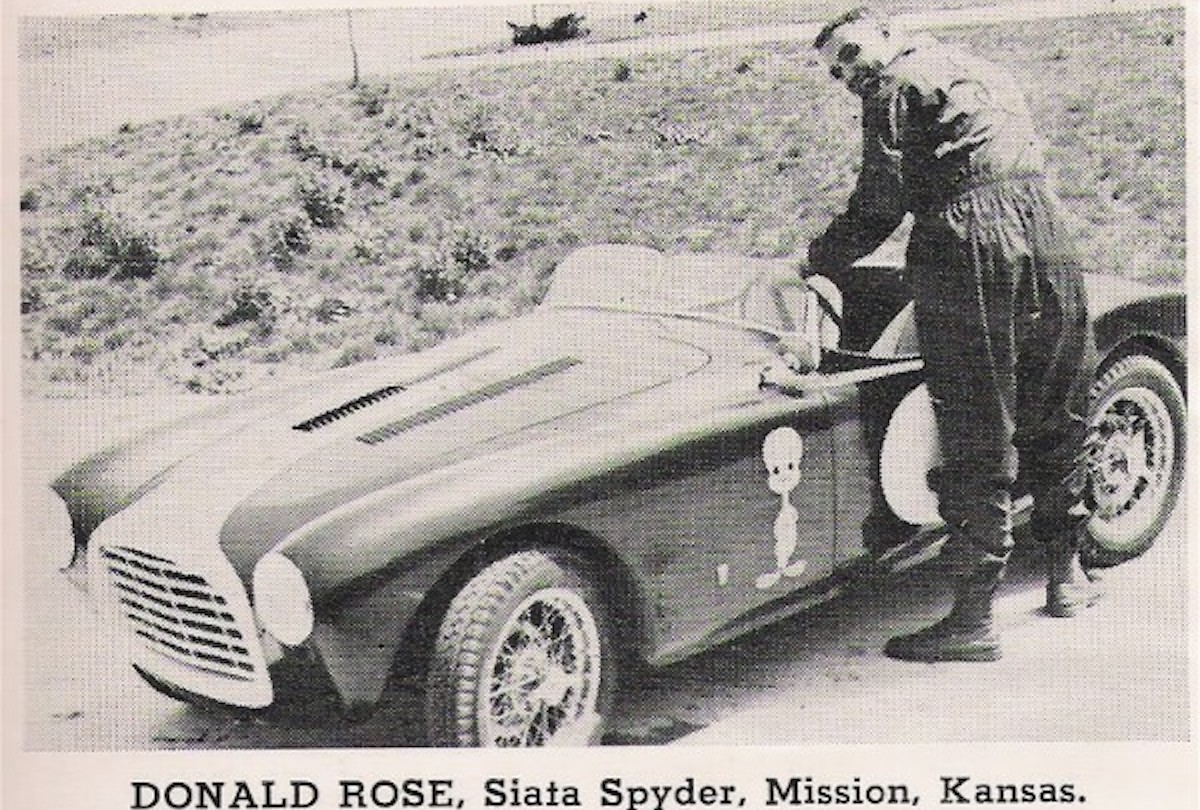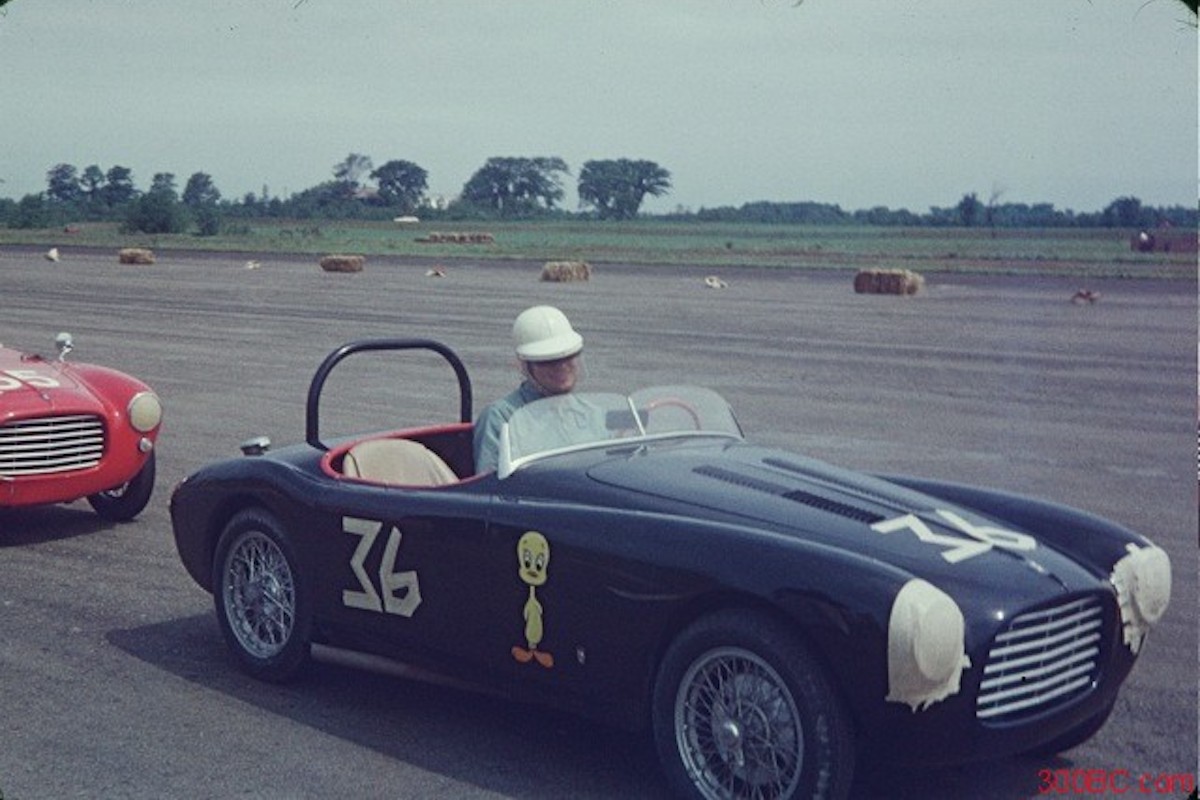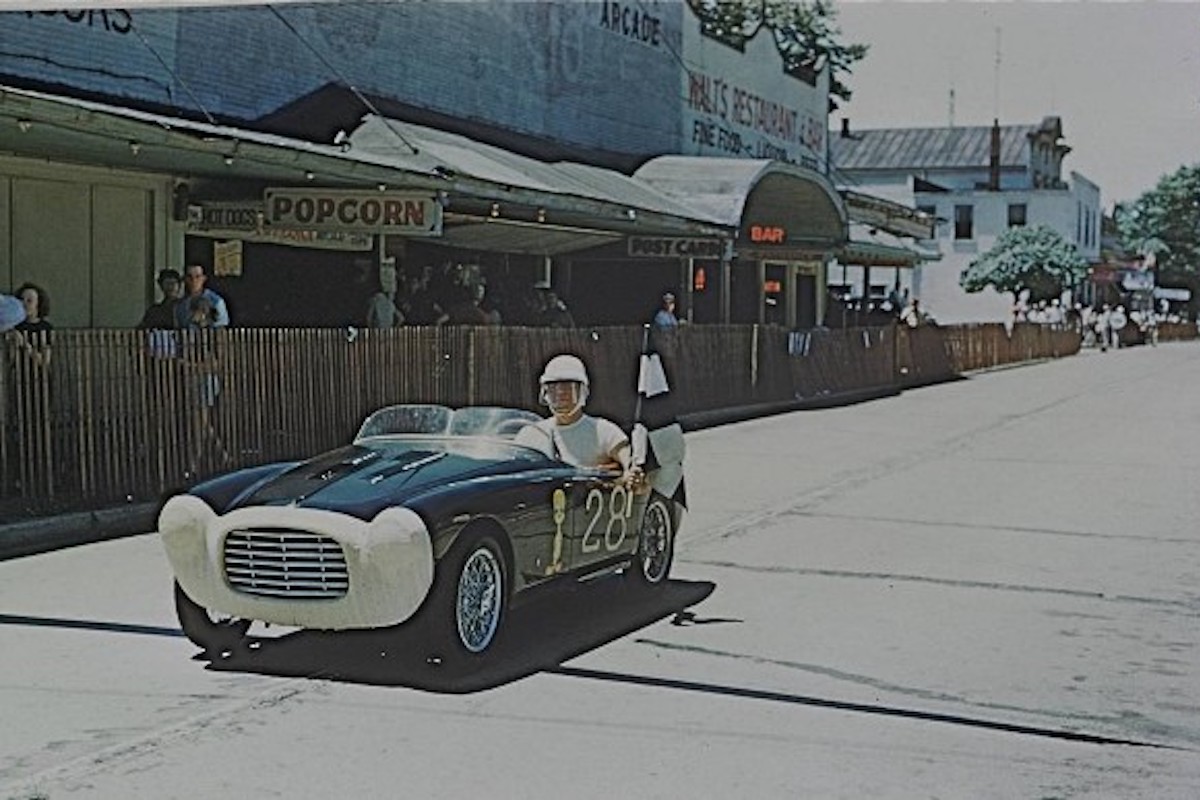 History
This is a well known Siata. It was first bought and raced by Donald Rose, at that time the car is believed to be red and white, but it already had the Tweety Bird logo on. It is unclear if Chuck Stoddard bought the car from Rose or from Tony Pompeo. Here is how Carl Goodwin presents it in his book They started in MGs" : "In his senior year of college he raced (a MG-TD) several times at Thompson Raceway in Connecticut. He liked it, but it wasn't quite the car he wanted, so in 1956 he got a Siata, a racing car, from a distributor in New York named Tony Pompeo. This was a lightweight machine, with no engine, that Chuck finished off with a tuned Crosley Engine and a set of stewart Warner gauges.
The little black car was decorated with a Tweety Bird Cartoon and successfully raced at Put-in-Bay and Akron Airport sports car races. He drove to a first in H-Modified at the 'Bay in both '56 and '57.
Then Chuck became a car dealer and his carline did not include Siata, so he began racing Alfa Romeo, which is what he sold - a light blue Giulietta Spider'"
After its racing days in the 50's the car went through several ownerships and was raced in bit until the late 90's.
The car is now in the customdy of famous car collector Howard Banaszak who took it to complete arestoration to its "Chuck Stoddard Days", the car has been exhibited at Amelia Island 2017 and recently in the Hilton Heads Concours.
Ownership History
| Owner | Name and location | Timeline and details |
| --- | --- | --- |
| | Donald Rose (KS) | Circa end of 1953 to 1956 |
| | Chuck Stoddard (OH) | 1956 - 1957 |
| | Alvador Grange (OH) | After 1957 - ?? |
| | Merle Goodman (OH) | ?? - ?? |
| | George Sterner (PA) | ?? - ?? |
| | Dick Zahn (NJ) | ?? - 1977 |
| | Bob Romanansky (NJ) | 1977 - 1986 |
| | David Ongaro (NJ) | ??- ?? |
| | Bob Russell (MA) | ?? - ?? |
| | Harvey Siegel (NY) | ?? - ?? |
| | Michael Jacobs (NY) | ?? - 1995 |
| | Howard Banaszak (FL) | 09/1995 - current |
Racing
Race
Driver
Racing number
Result
SCCA Sowega International Turner, Albany GA
October 25th1953
Donald Rose
34
DNS
SCAA National Bergstrom, Austin TX
March 28th 1954
Donald Rose
21
3rd in class
SCCA Regional Iowa, Iowa City IA
May 2nd 1954
Donald Rose
28
17th
SCCA National Chanute, Chanute IL
June 6th 1954
Donald Rose
43
N/A
Putin Bay Races, Put in bay OH
June 9th 1956
Chuck Stoddard
28
1st
Akron Airport Races, Akron OH
July 1st 1956
Chuck Stoddard
28
N/A
Watkins Glen Grand Prix, Watkins Glen NY
September 15th 1956
Chuck Stoddard
128
12th
Harewood Acres, Harewood Acres Canada
September 29th 1956
Chuck Stoddard
46
DNS
Kentucky Derby Festival, Kentucky State Fairground, Louisville KT
May 4th 1957
Chuck Stoddard
28
N/A
1 h Dunkirk, Dunkirk NY
June 2nd 1957
Chuck Stoddard
36
1st in Class
Putin Bay Races, Put in bay OH
June 8th 1957
Chuck Stoddard
1
1st
SCCA National Road America,
Elkhart Lake's WI
June 23rd 1957
Chuck Stoddard
1
N/A
Akron Airport Races, Akron OH
September 1st 1957
Chuck Stoddard
91
N/A
Auctions
| Auction | Date | Price |
| --- | --- | --- |
| No Auction for this car | | |
Racing Liveries

Donald Rose - Bergstrom - 1954

Chuck Stoddard - Put-in-Bay - 1956

Chuck Stoddard - Put-in-Bay - 1957

Chuck Stoddard - Dunkirk - 1957

Chuck Stoddard - Akron - 1957
Videos
Video of the car before its current restoration
Credits
Photo Credits by: Stanford Revs Library | K. Ludvigsen |  Cliff Reuter |  John and Jarl de Boer | Tony Adriaensens CorsaResearch | Joel Driskill | Mark Bean | Used with permission of various owner archives | Various undocumented web sources.
Other Credits: The Italian car Registry | Etceterini.com |  Bonhams | RM Sothebys