Overview
Very nice car that has recently been auctionned and is currently undergoing a full restoration.
Red Livery

Cisitalia-Powered
Year Model 1953

Bertone Bodywork
Gallery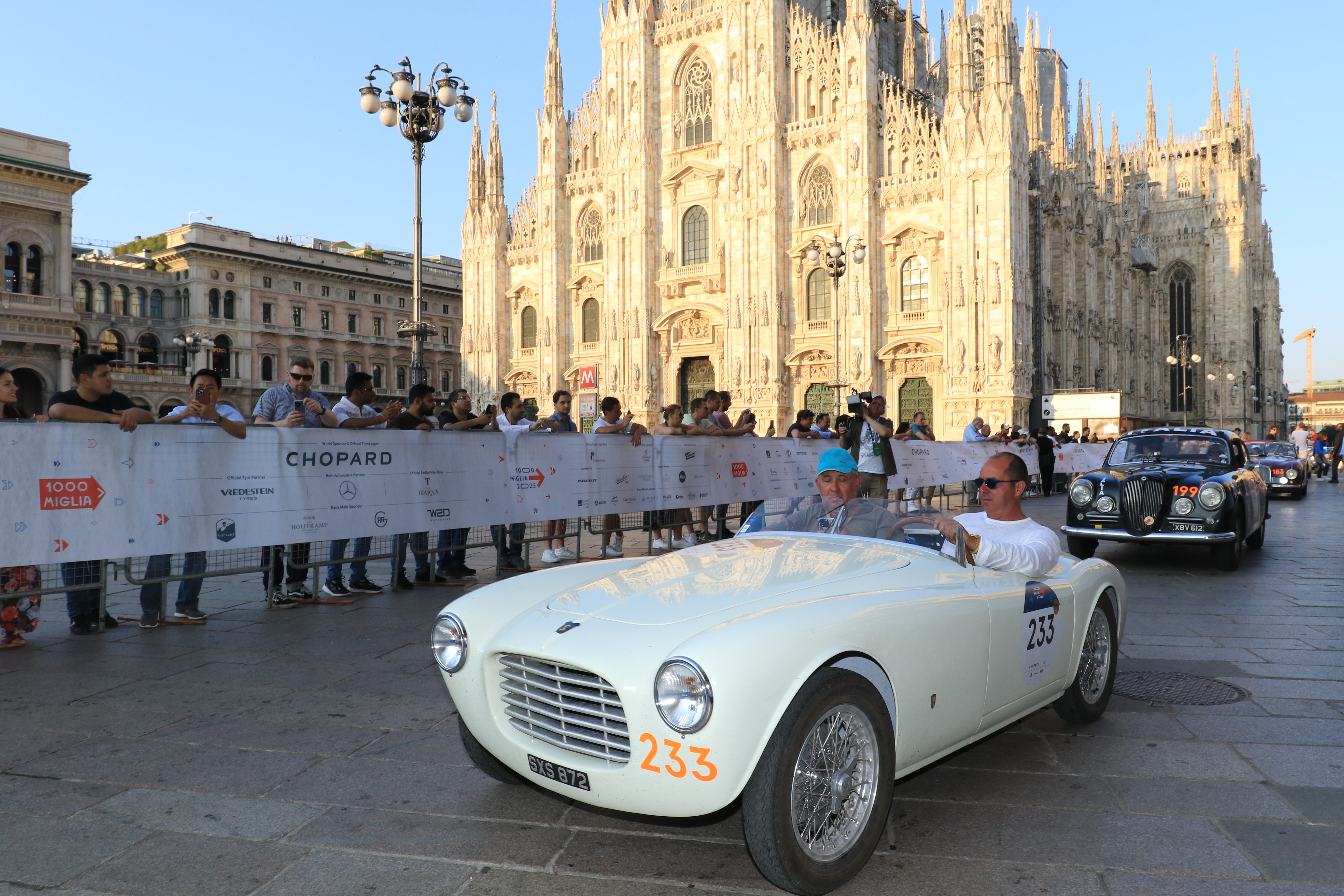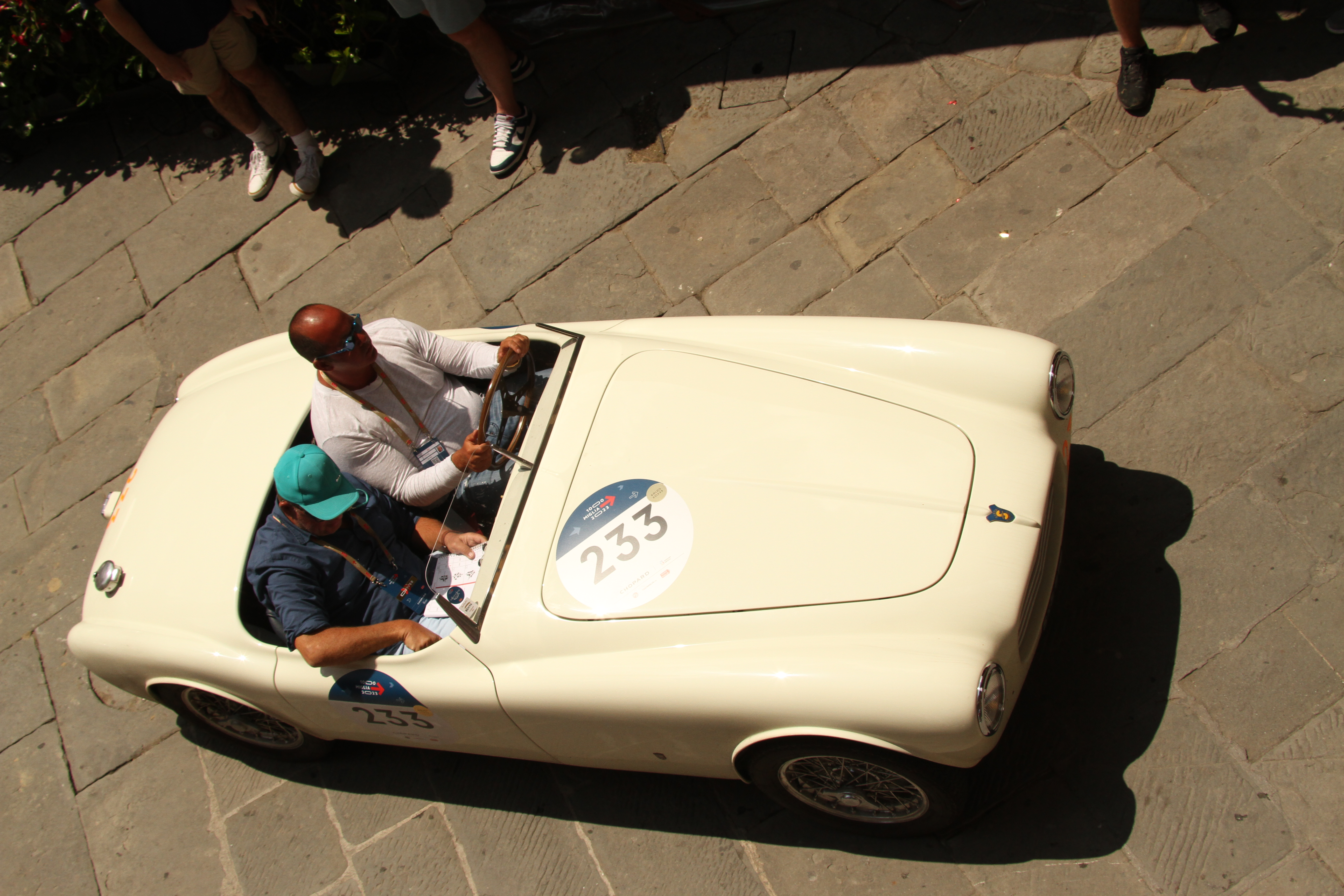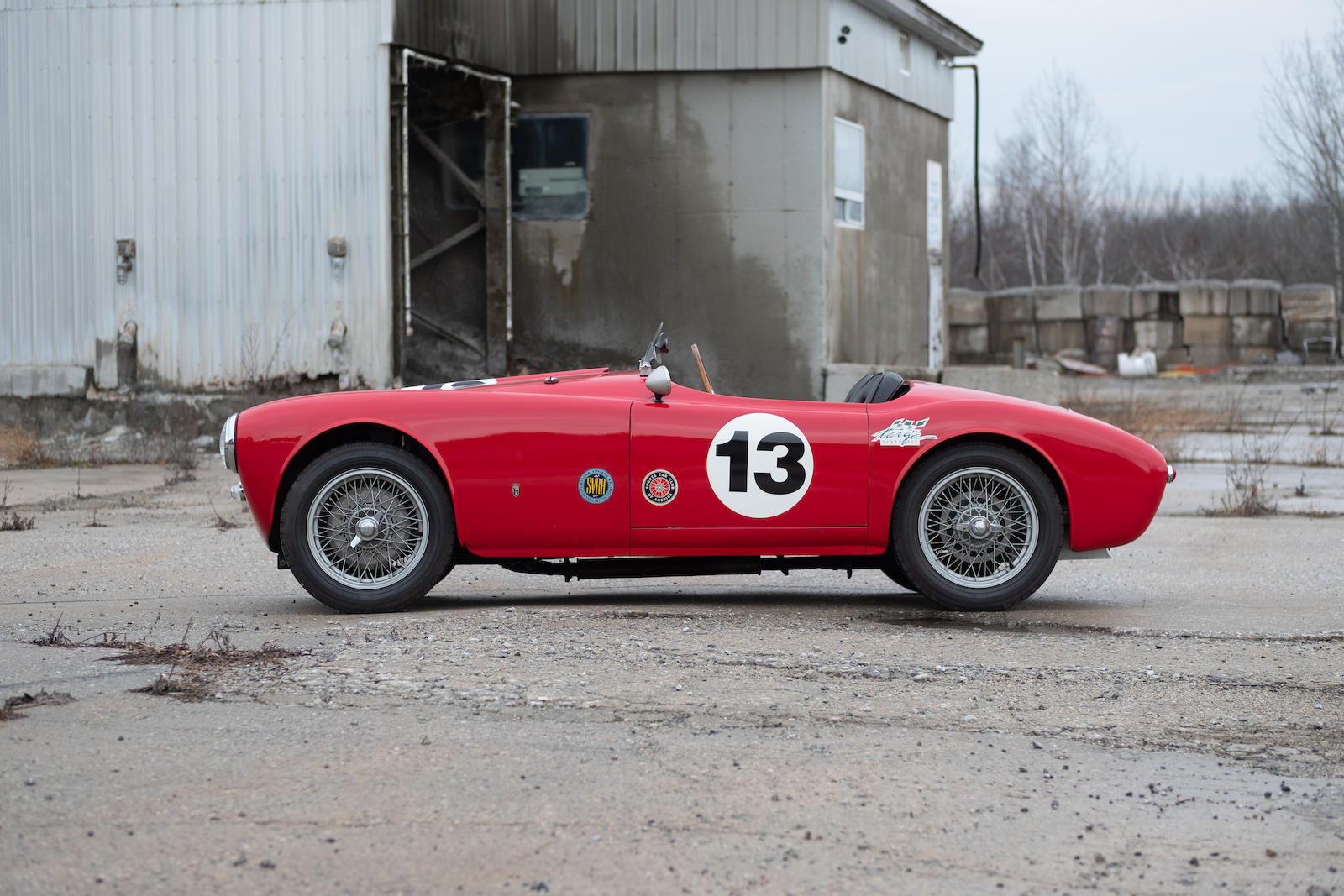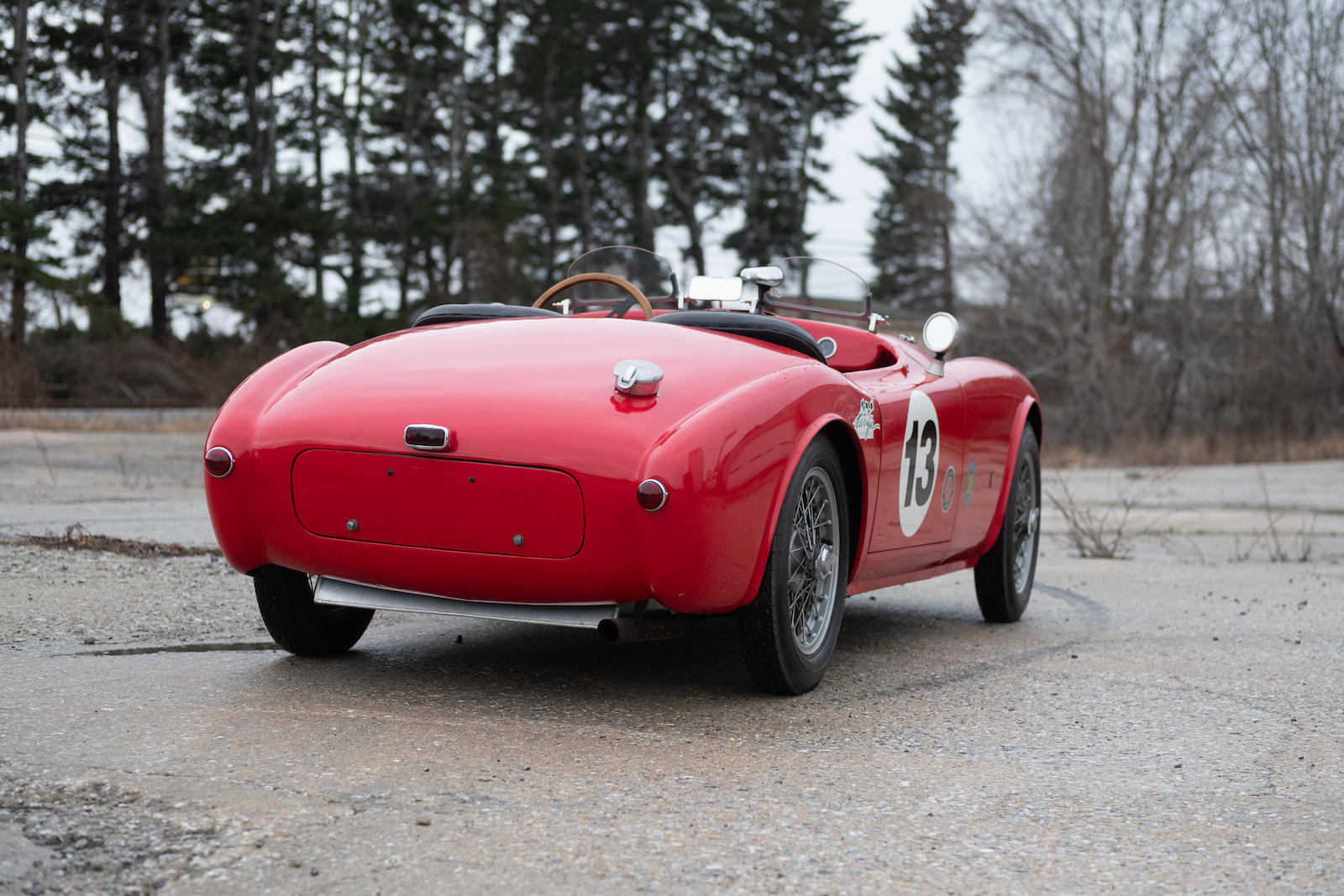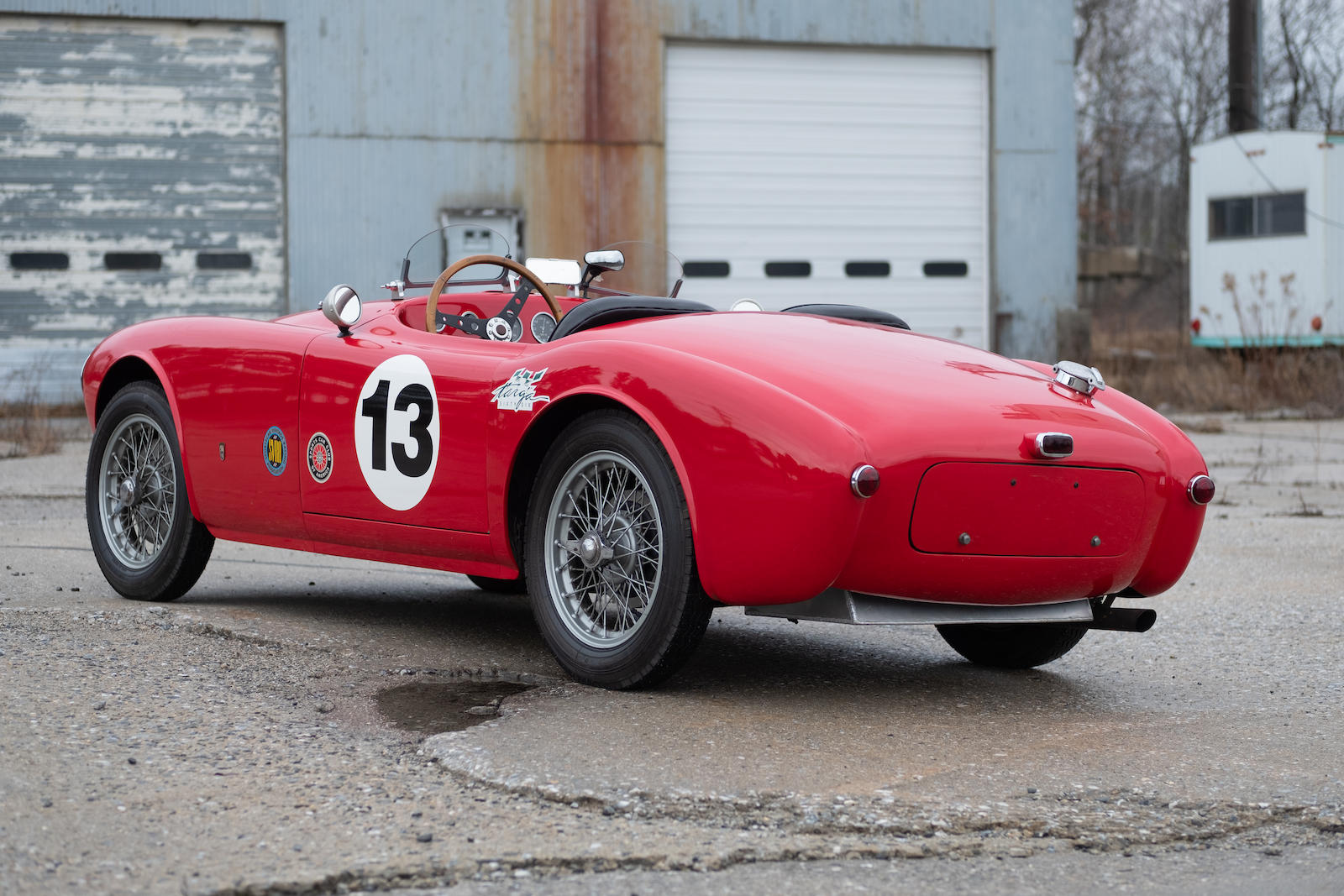 History
Car Description
According to noted SIATA historian, John De Boer, ST427BC is believed to be the only 300BC to [N.B: at some time in its history] be fitted with a Cisitalia 1100 motor- this being a derivative of the more common Fiat 1100. Further, its Bertone sculpted coachwork features the only known body to contain both a wide center hood scoop and flared fenders. Both add a delightful sporty edge to this diminutive barchetta.
While its original owner cannot be absolutely verified, it is known that very early on, the SIATA had been owned by noted SCCA racer Walter Kern of Boston. Within some circles he is better known for having developed the Saab Quantum series of sports racers. Period photos from a magazine published by the Sports Car Club of New Hampshire display the vehicle with aero screen and not a full width windshield. Soon after the article was published, the SIATA traded hands to Richard Waite, also a Mass. Resident and amateur racer. As such, the car continued its campaign within the North east racing scene. After being mothballed for a number of years, the car reemerged in 1975 to be sold to sold to Gordon Matson of Concord, New Hampshire. He would go on to keep the vehicle for another 15 years before Robert Valpey purchased the vehicle and promptly commenced a restoration. Its first outing post-completion was at the 1991 VSCCA spring sprints. In 1993, the car would be purchased by a southerner and for the first time, the SIATA left the Northeast. Down south, the car would continue to do what it was designed for: racing. However, after several years vintage racing the SIATA would eventually be converted for road use.
Some point in the vehicle's early history, its original motor was swapped out for a 1100cc Fiat unit, and today it breathes through a pair of Weber 36DR4SP carbs, an Abarth intake manifold, and out through a 3 into 2 header. Leftover from its competition days are a fuel cell. Without much work, the car can be converted back to a competition machine, but its lively engine and pleasant handling make for a nimble road machine. Included in the sale is a comprehensive file containing restoration photos, copies of historical information, along with a numerous invoices, and spares.
Ownership History
| Owner | Name and location | Timeline and details |
| --- | --- | --- |
| | Walter Kern, MA, USA | ???? |
| | Richard Waite, MA, USA | ???? - 1975 |
| | Gordon Matson, NH, USA | 1975 - 1990 |
| | Robert Valpey, NH, USA | 1990 - 1993 |
| | William G. "Bill" Lassiter - FL, USA | 1993 - 2020 |
| | Tomer Zehavi, IS | 2020 - present |
Racing
| Race | Driver | Racing number | Result |
| --- | --- | --- | --- |
| ?? | ?? | ?? | N/A |
Auctions
| Auction | Date | Price |
| --- | --- | --- |
| No auction for this car | | |
Racing Liveries


Current Profile
Videos
No videos for this car
Interesting Links
No interesting links for this car
Credits
Photo Credits by: BAT Website | K. Ludvigsen |  Cliff Reuter |  John and Jarl de Boer | Tony Adriaensens CorsaResearch | Joel Driskill | Mark Bean | Used with permission of various owner archives | Various undocumented web sources.
Other Credits: The Italian car Registry | Etceterini.com |  Bonhams | RM Sothebys