Overview
Very nice car that has recently been auctionned and is the only one to have a side vent.
Red Livery

Crosley-Powered
Year Model 1953

Bertone Bodywork
Gallery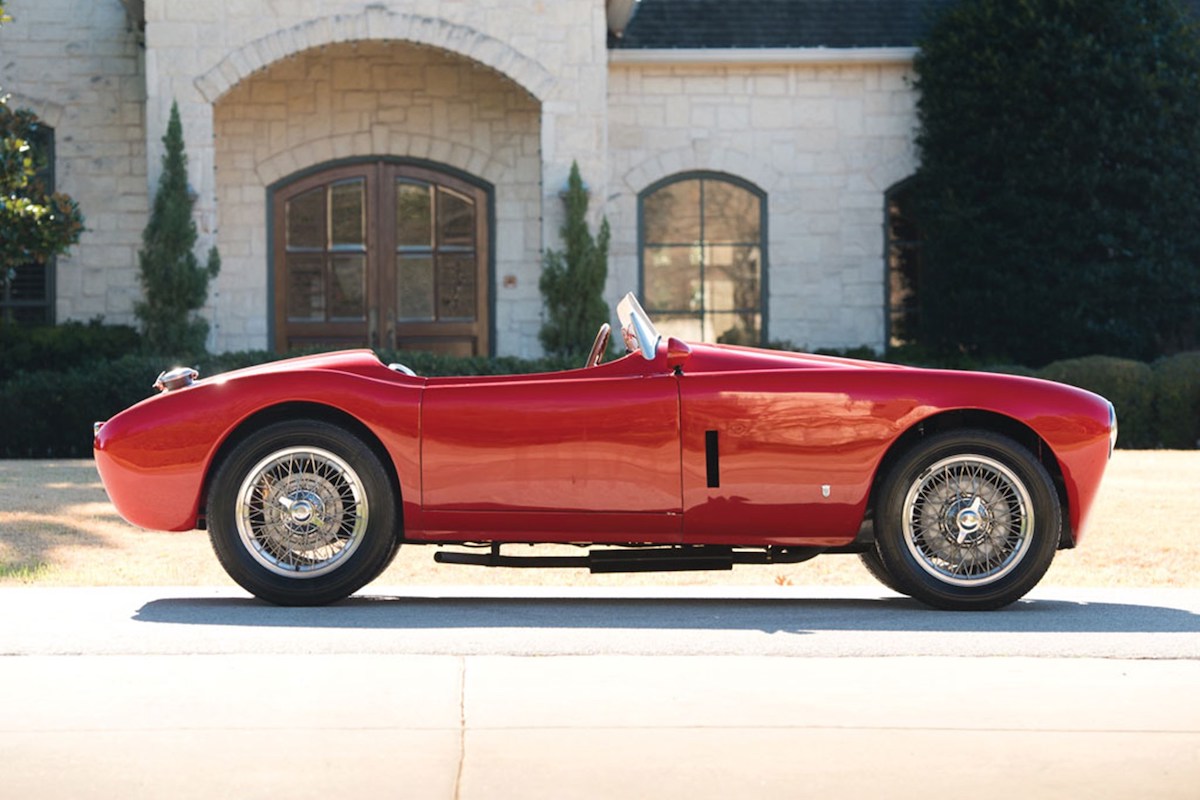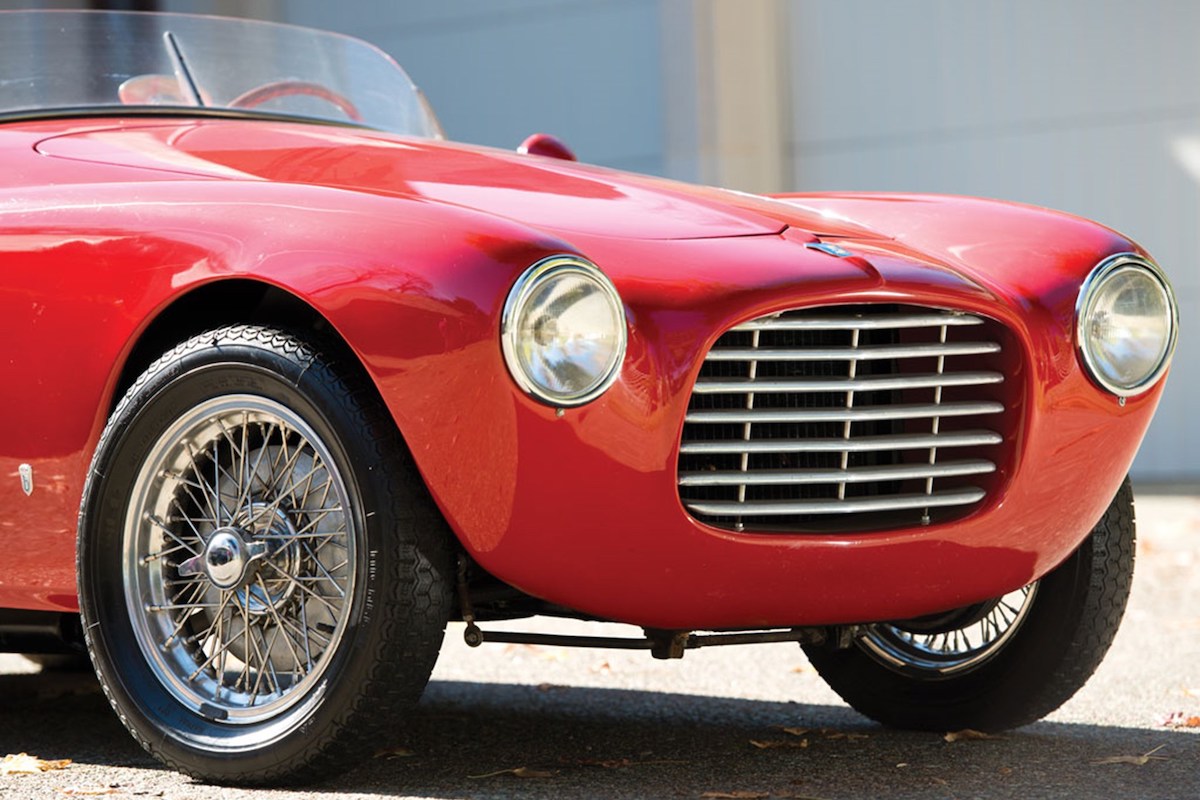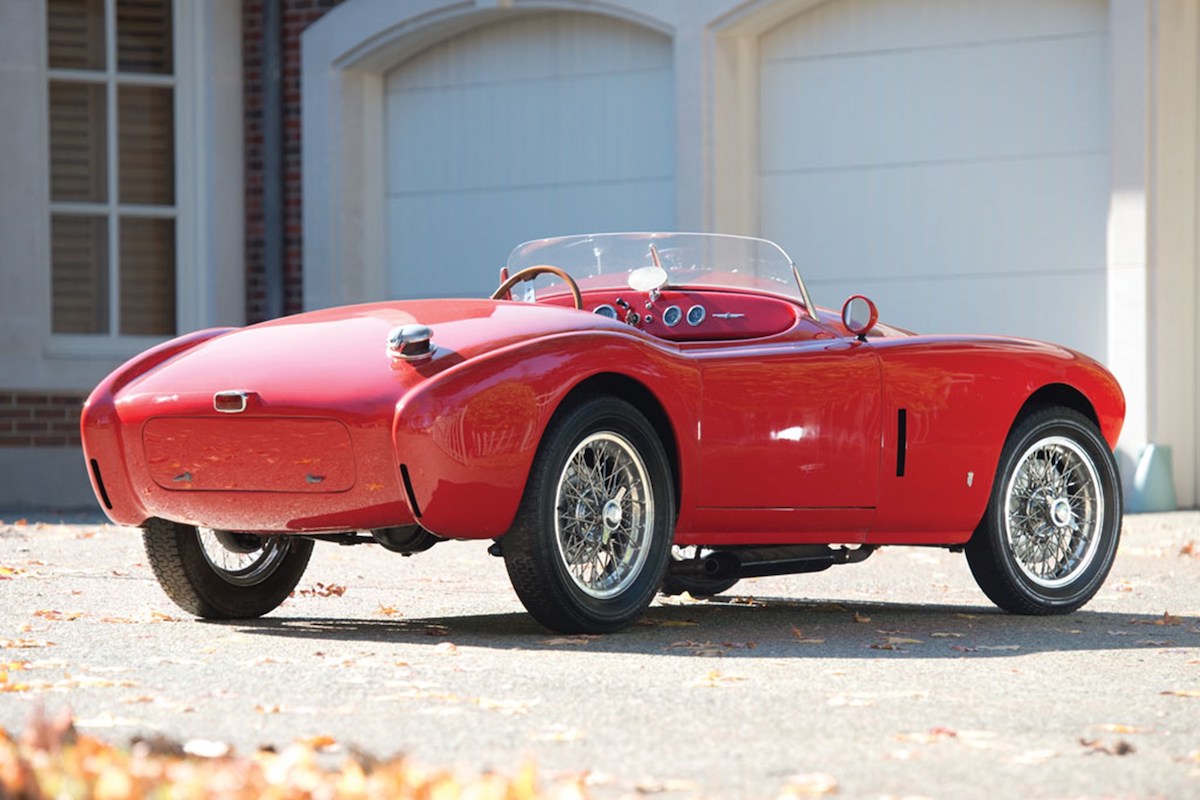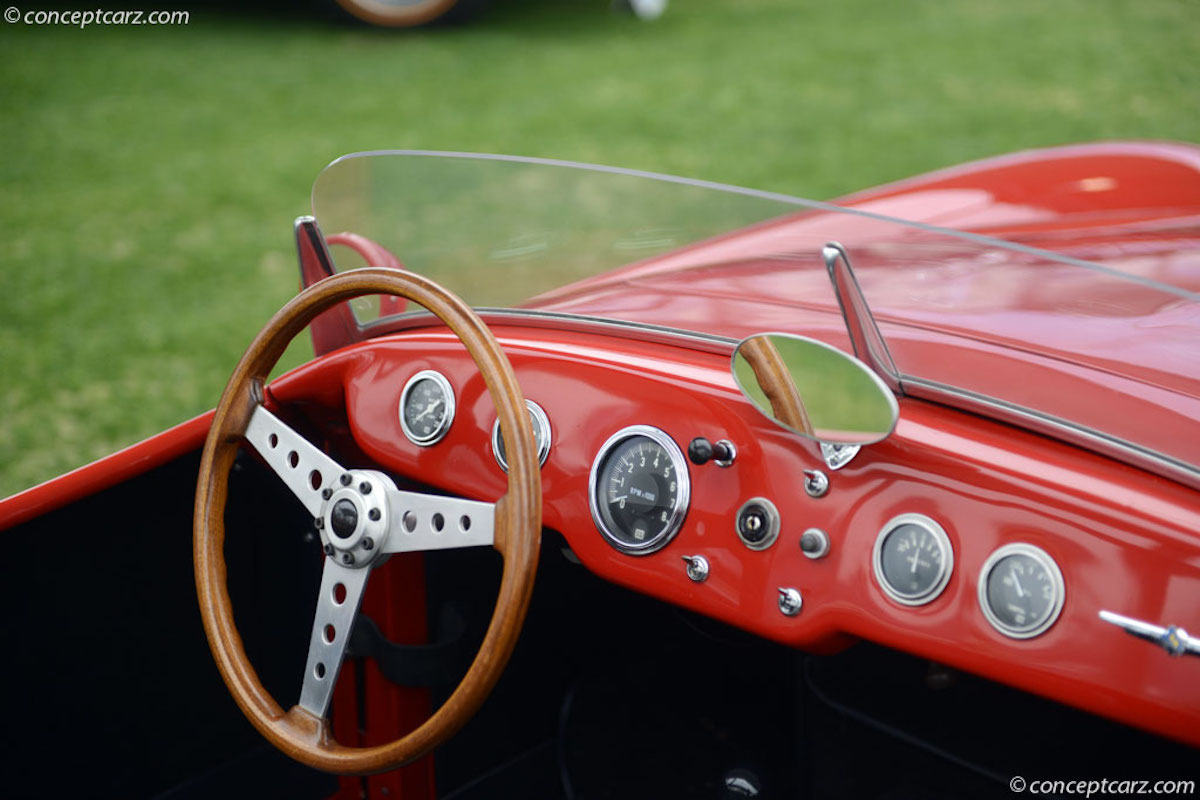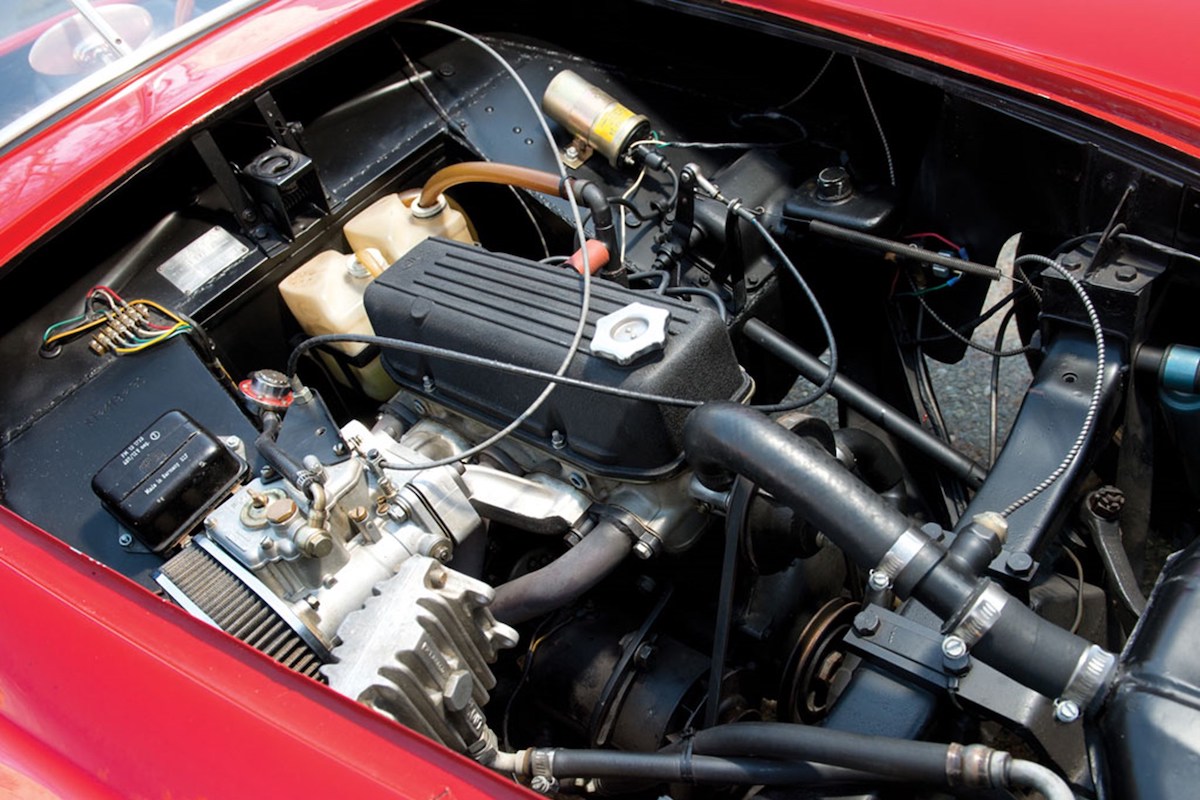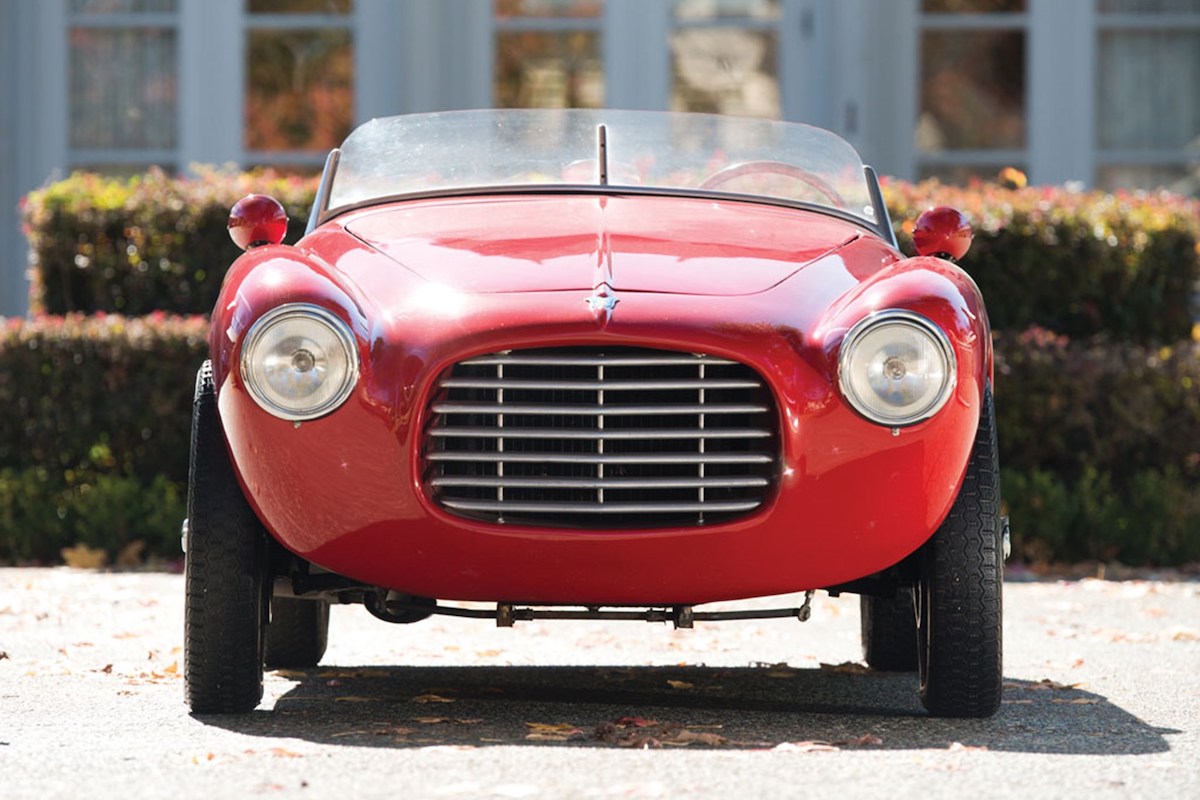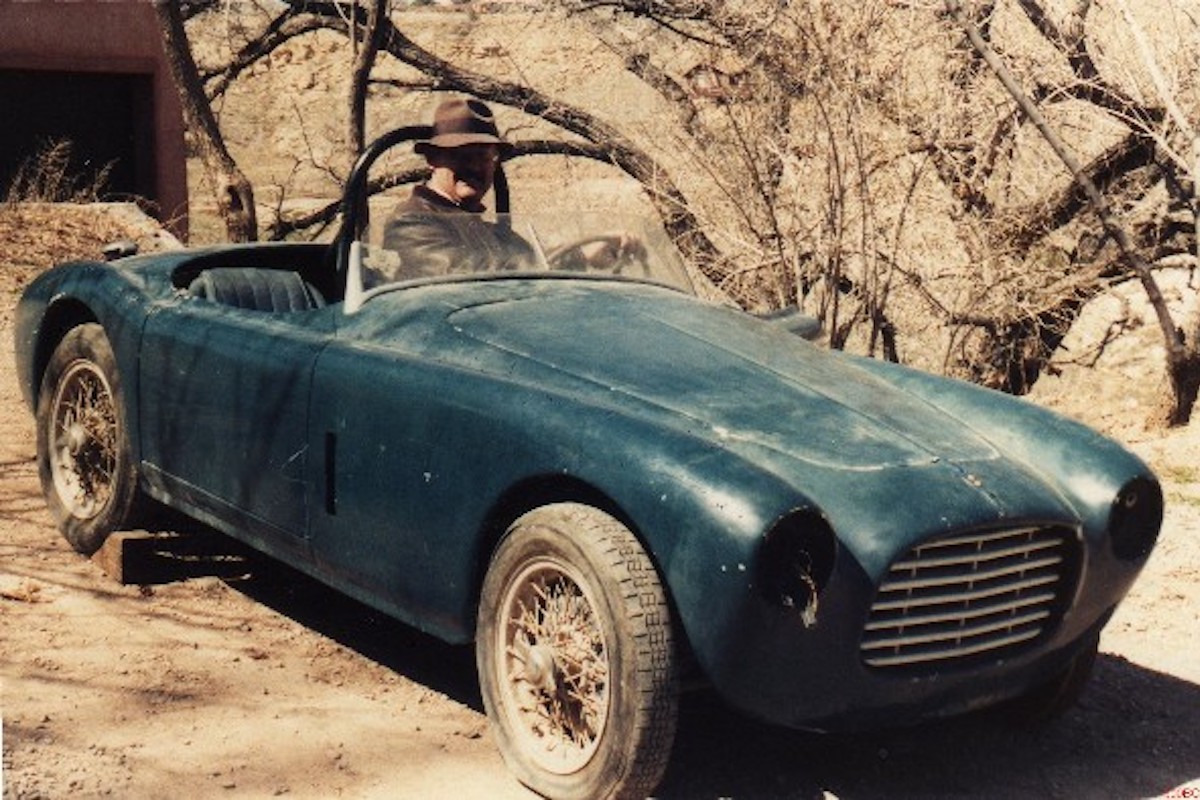 History
Car Description
Chassis number ST 418 BC is the 18th of approximately 40 examples that were bodied by Bertone. According to John de Boer's esteemed Italian Car Register, the Siata was originally owned by racing enthusiast Bob McNeal, and it was also occasionally raced by Ron Hunter. In 1961, the Siata was sold to Ken Johnson, and he retained possession of the car until March 1985, when it was purchased by Dr. John Kimball, of Denver, Colorado.
Dr. Kimball commissioned a restoration by Jarl de Boer (John's father), who was one of the foremost experts on the 300 BC model in the world. Along with a full mechanical freshening and preparation for historic racing, the restoration included a change in the paint finish from British Racing Green to the current coat of Italian-flavored Rosso. During a running of the Avon Vintage Grand Prix shortly after the restoration, Dr. Kimball was photographed leading a pack of competition sports cars in a picture that made the front page of the local newspaper, the Avon-Beaver Creek Times.
This beautiful Italian roadster was acquired by the consignor in 1988, and it is currently fitted with a 1,100-cubic centimeter Fiat motor that is stamped with the same number as the chassis. As it is believed that several such spiders were fitted with these engines at the factory, this engine could very well be the car's original powerplant. The Siata is also accompanied by a period Crosley engine, which was almost assuredly fitted at one point and may also possibly be the car's original motor. The Siata has remained relatively unused in climate-controlled storage for almost 30 years, other than being periodically started for freshness, but in preparation for the car's offering here, the carburetor was disassembled, cleaned, and rebuilt, and the Fiat motor now reportedly starts and runs with reliable verve.
This 300 BC still displays a warm patina to the 1980s Rosso finish, as well as a spartan elegance in such details as the minimal gauges, Nardi wood-rimmed steering wheel, racing windscreen, and knock-off wire wheels. It is accompanied by a 1980s racing logbook and a copy of a period Siata specifications brochure."
Ownership History
| Owner | Name and location | Timeline and details |
| --- | --- | --- |
| | Bob Mc Neal, CO, USA | ??? - 1961 |
| | Kenneth E. Johnson - CO, USA | 1961 - 1985 |
| | John Kimball, CO, USA | 1985 - 1988 |
| | Mitchell Rasansky , TX USA | 1988 - 2015 |
| | Auctionned | 2015 |
Auctions
| Auction | Date | Price |
| --- | --- | --- |
| RM Sotheby's | March 14 2015 | sold for $ 258,500 |
Racing Liveries

No Racing liveries identified for this car
Videos
Video of the 2015 auction of the car
Interesting Links
No instersting links for this car
Credits
Photo Credits by: BAT Website | K. Ludvigsen |  Cliff Reuter |  John and Jarl de Boer | Tony Adriaensens CorsaResearch | Joel Driskill | Mark Bean | Used with permission of various owner archives | Various undocumented web sources.
Other Credits: The Italian car Registry | Etceterini.com |  Bonhams | RM Sothebys