Overview
The first coupe for this Model. It was build and used in Italy.
Bare Aluminum / Red & Black Liveries

Fiat-Powered
Year Model 1952

Bertone Bodywork
Gallery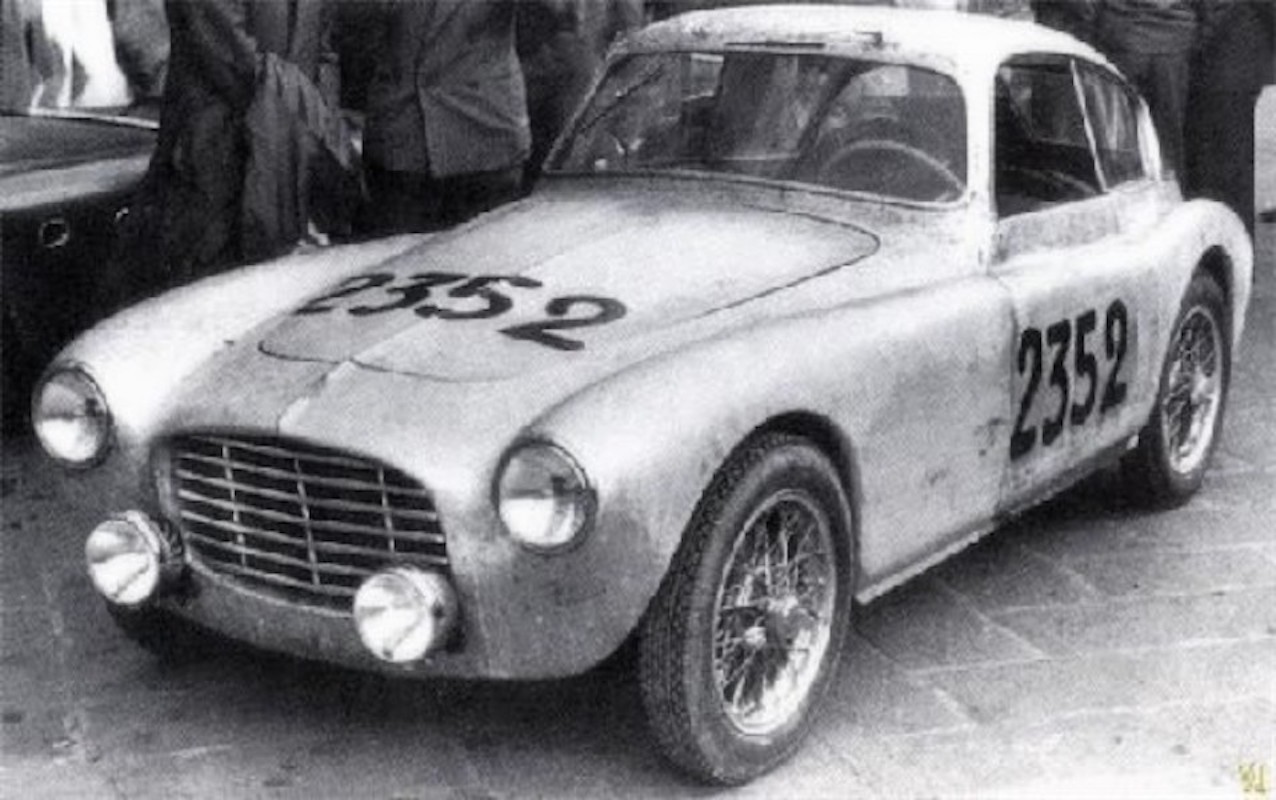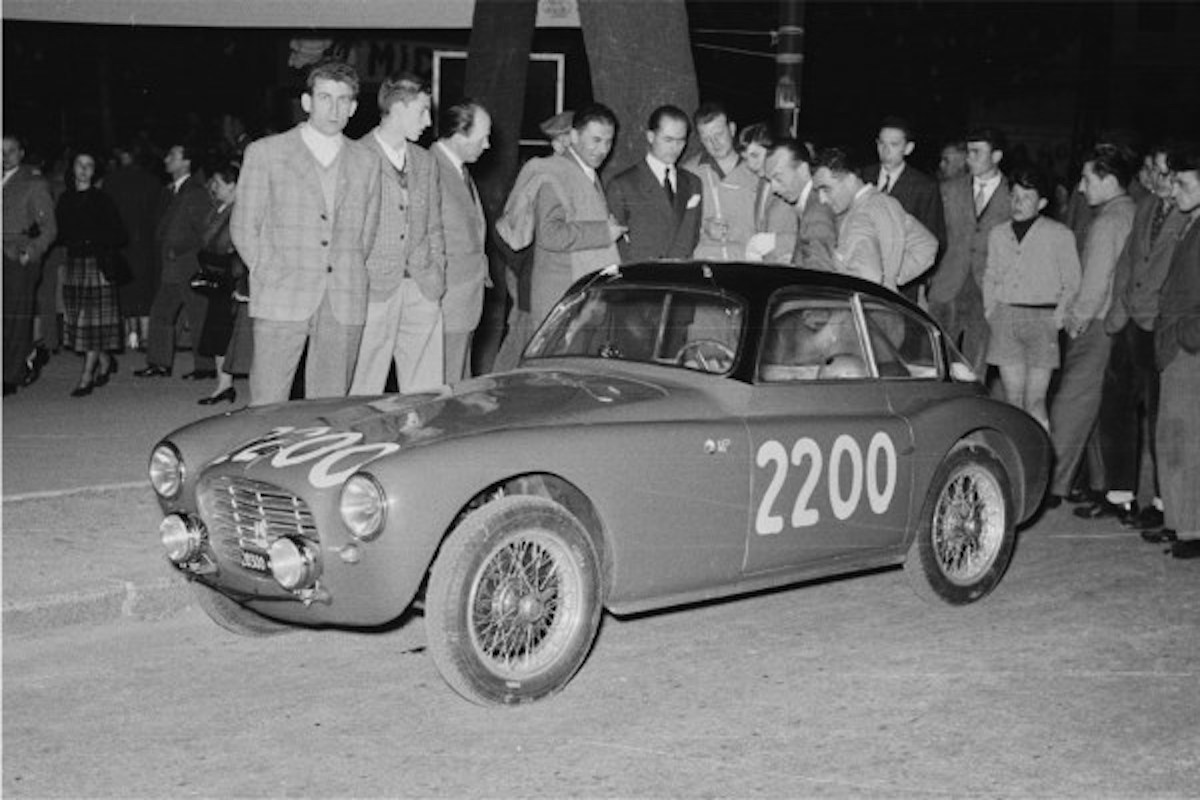 History
Very special car, as it is the first coupe of the series. It is also interesting to know that the coupe are all different and have probably been build or adapted by different coachbuilders. This one was built in Italy and has stayed there ever since. It was raced twice in the Mille Miglia Races in 1952 and 1953 We can safely assume that the car is equipped with a Fiat 1100 engine. We believe the car to still be in Italy eventhough it hasn't surfaced in a long time.
Ownership History
| Owner | Name and location | Timeline and details |
| --- | --- | --- |
| | Paolo Butti – Torino (I) | 1952 |
| | Gianfranco Ge fu Mario - Novara (I) | 1952 - 1953 |
| | Emilio Colombo fu Luigi - Sacconago (VA) - (I) | 1953 - 1954 |
| | Gianfranco Ge fu Mario - Novara (I) | 1954 - 1955 |
| | Guido Fossati fu Ercole e Mario Moia fu Giovanni – Novara | 1955 - 1957 |
| | Angelo Perego fu Martino – Monza | 1957 - 1957 |
| | Costantino Galli fu Giuseppe – Milano | 1957 - 1964 |
| | Luciano | 1964 - ??? |
Racing
Race
Driver
Racing number
Result
Mille Miglia
May 4th 1952
Butti P./ Loos H
#2352
240th overall / 13th in category
Mille Miglia
April 26th 1953
Ge Gianfranco / Zanforlin
#2200
159th overall / 10th in Category
Auctions
| Auction | Date | Price |
| --- | --- | --- |
| No Auction for this car | | |
Racing Liveries

Mille Miglia 1952

Mille Miglia 1953
Videos
No Video identified for this car
Interesting Links
No intersting Links for this car
Credits
Photo Credits by: BAT Website | K. Ludvigsen |  Cliff Reuter |  John and Jarl de Boer | Tony Adriaensens CorsaResearch | Joel Driskill | Mark Bean | Used with permission of various owner archives | Various undocumented web sources.
Other Credits: The Italian car Registry | Etceterini.com |  Bonhams | RM Sothebys