Overview
A very interesting car. It is a real "barn find" in 2013 by John de Boer which led to the discovery of this car. The car kept her mystery until a piece of the chassis identification was found under a piece of bent metal. And little by little and by a slow but meticulous process of elimination, we are gathering missing pieces of the puzzle. Some of the previous owners have been identified but not the early years. Also a racing history has been established and the car was identified as having raced in Sebring in 1957 with Nedra Ware at the wheel.
The car has suffered extensive damages and will soon undergo a full restoration process in Italy.
White Livery

Crosley-Powered
Year Model 1952

Bertone Bodywork
Gallery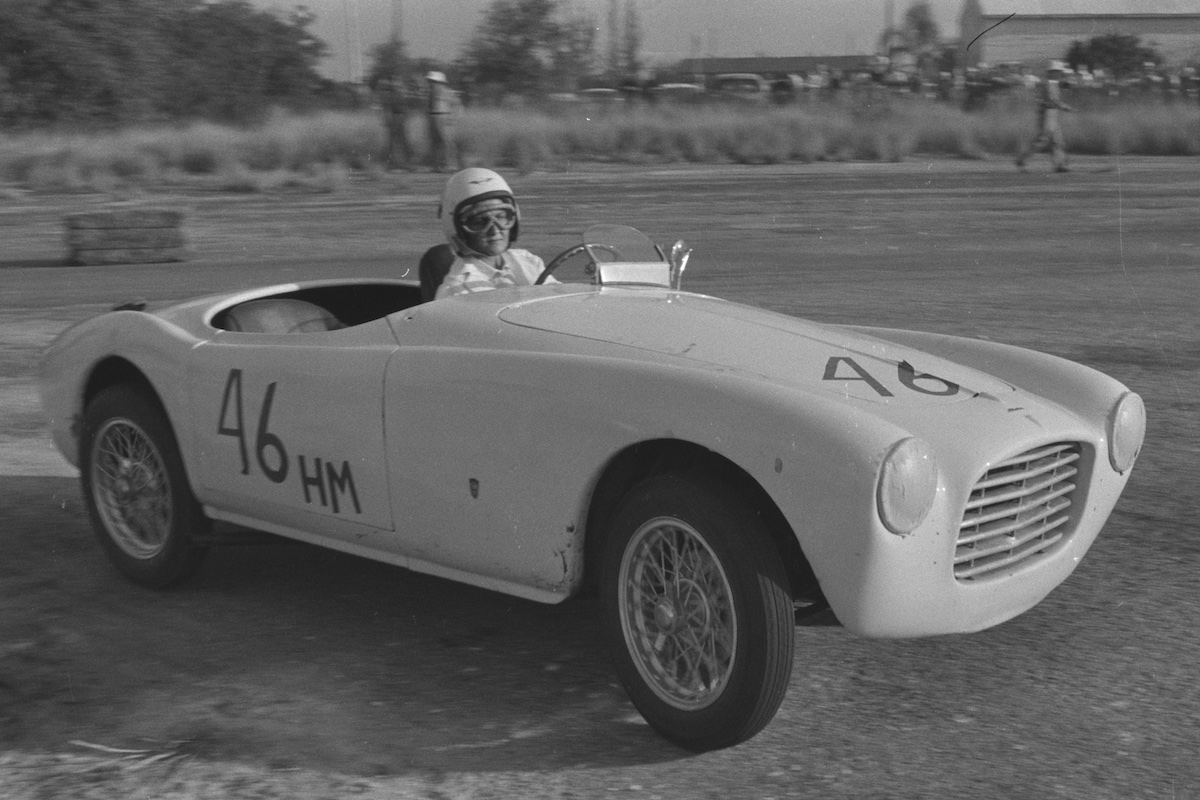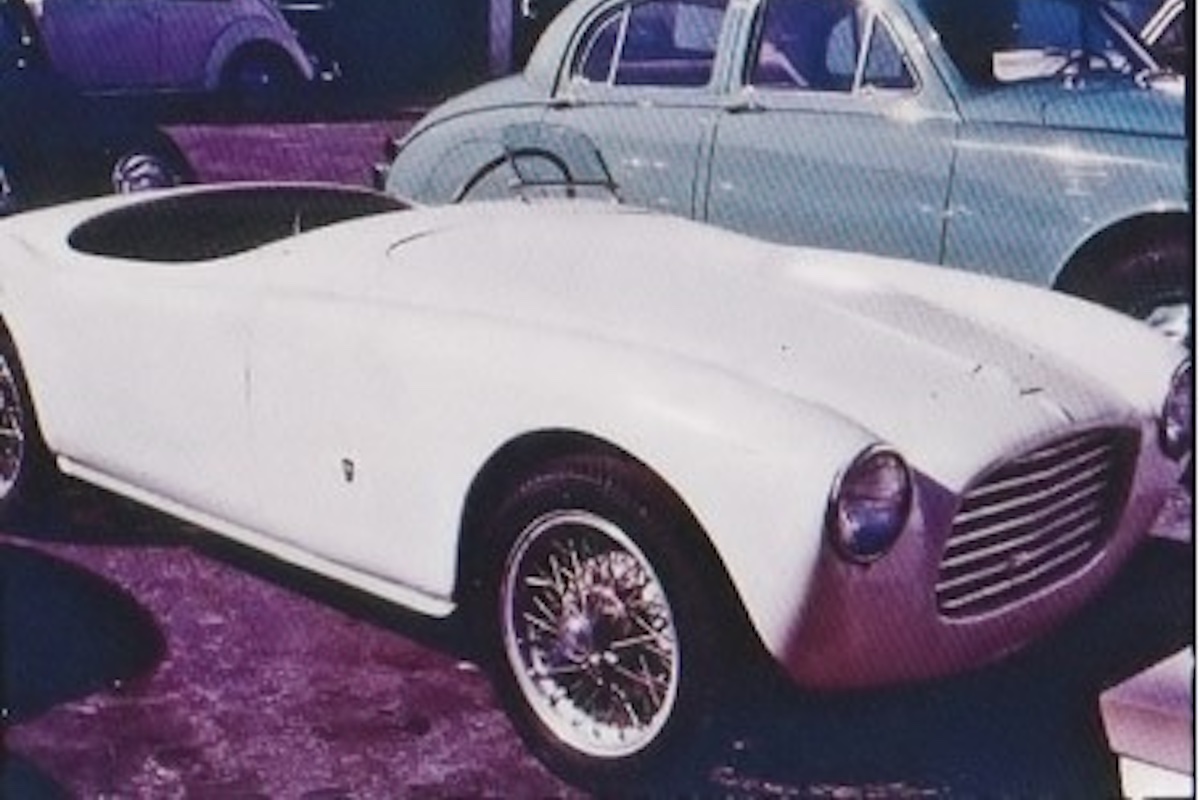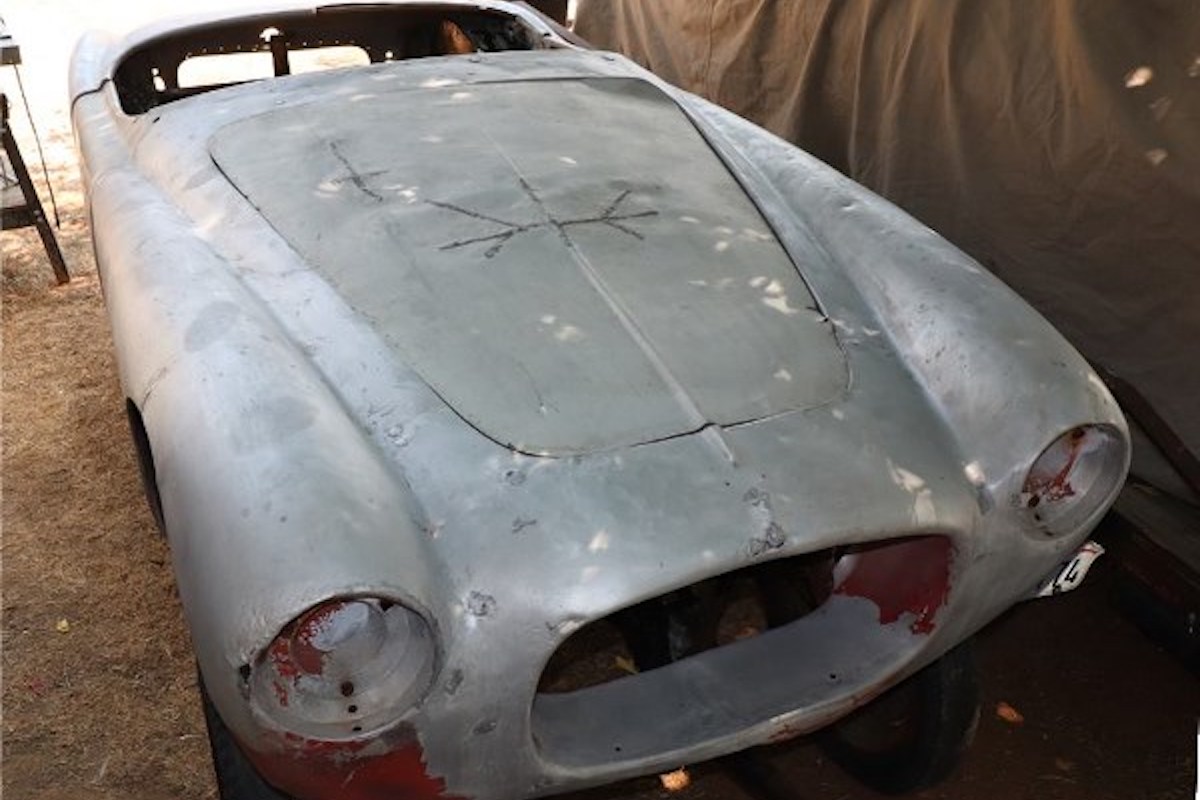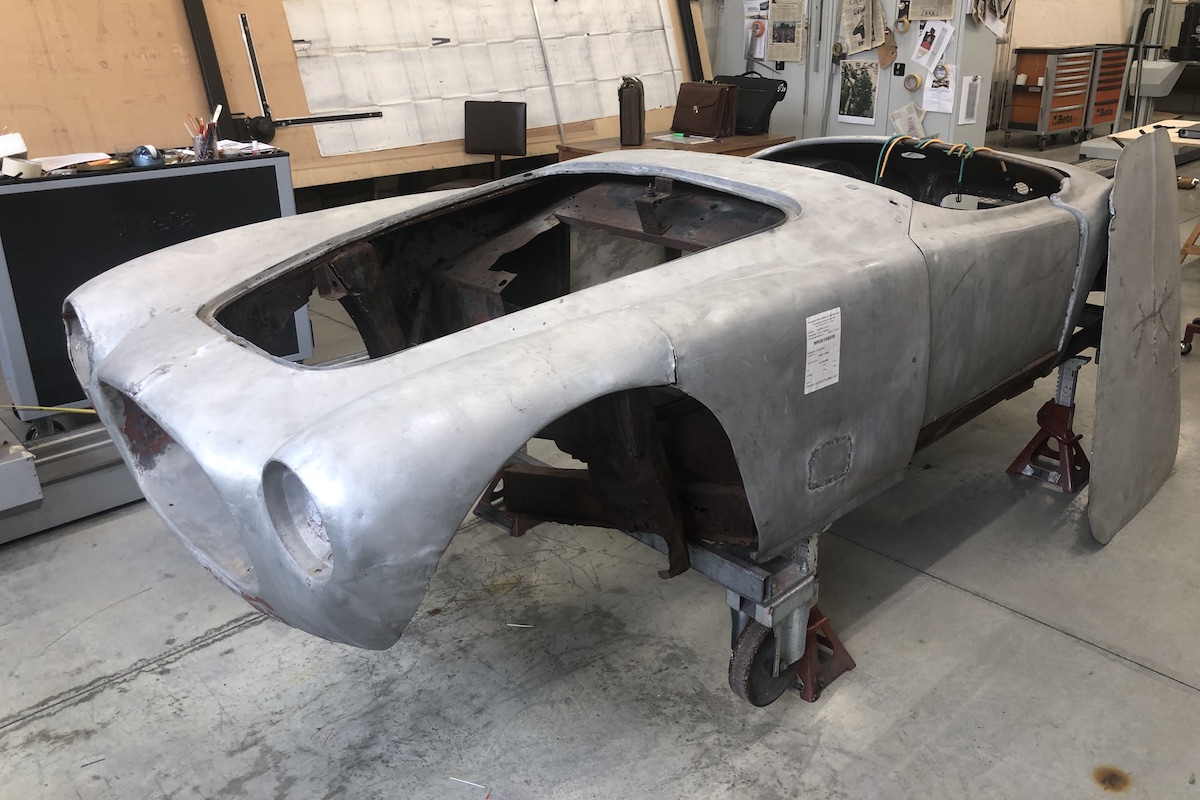 History
The information about this car has been given to us, directly by the one who made the "Barn Find", John de Boer.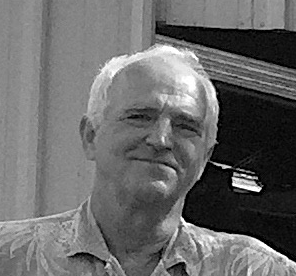 [When I found the car] ...Although the firewall (and chassis number stamping) was partially cut away, just enough of the chassis number was remaining to make the identification 100% certain. ST408BC is now under restoration for a lucky owner who also has some other very interesting cars. Due to some damage, poor repairs and subsequent rust issues, some of the chassis will be made new but the body is surprisingly sound. Its early history is also not yet described but we are on the trail to learning more. Any help will be appreciated!
ST*408*BC was formerly owned by David S. Burtner of Oklahoma (formerly of Maryland) who is perhaps best known in automotive circles for having raced a Jaguar C-type (XKC014) in the early 1960's with a Dodge or Plymouth slant-six engine fitted. He'd raced previously in an Allard J2X (chassis 3064). Following the Jaguar, he raced briefly(?) during the 1970's in a Ferrari 750 Monza (chassis 0552M), also apparently powered by a Mopar slant-six. It seems that David Burtner traded ST*408*BC to Doyle Goad (also Oklahoma) during the 1980's for some body and paint work on another car. Doyle Goad took some delight in calling the car a "Cobra" when showing it to friends and family. It seems the family did not know what the car actually was until one of the clan found Mark Bean's website devoted to the 300BC.
The car has some distinctive features that, although not truly unique, will help us to identify earlier history once enough photographs are studied. Any photo of any of these cars is sought to help in the study of all the histories of all the cars in this series.
Ownership History
| Owner | Name and location | Timeline and details |
| --- | --- | --- |
| | Original Owners Unknown | 1952 - ? |
| | David S. Burtner (OK) | ? - 1980s |
| | Doyle Goad (OK) | 1980s - 2014 |
| | G. B. (UK) | 2014 - 2018 |
| | Daniel Rapley (USA) | 2018 - 2019 |
| | Frederic Levaux (F) | 2019 - Current |
Racing
Race
Driver
Racing number
Result
Little Sebring
Sebring, January 12 1957
Nedra Ware
#46
1st in Class
Auctions
| Auction | Date | Price |
| --- | --- | --- |
| No Auction for this car | | |
Racing Liveries

Unknown
Videos
No videos identified for this car.
Interesting Links
No Links identified for this car.
Credits
Photo Credits by: Stanford Revs Library | K. Ludvigsen |  Cliff Reuter |  John and Jarl de Boer | Tony Adriaensens CorsaResearch | Joel Driskill | Mark Bean | Used with permission of various owner archives | Various undocumented web sources.
Other Credits: The Italian car Registry | Etceterini.com |  Bonhams | RM Sothebys