Overview
An early car with a racing past and a current historic racing activity. We are still investigating on the past of the car, more to follow soon.
Red Livery

Crosley-Powered
Year Model 1952

Bertone Bodywork
Gallery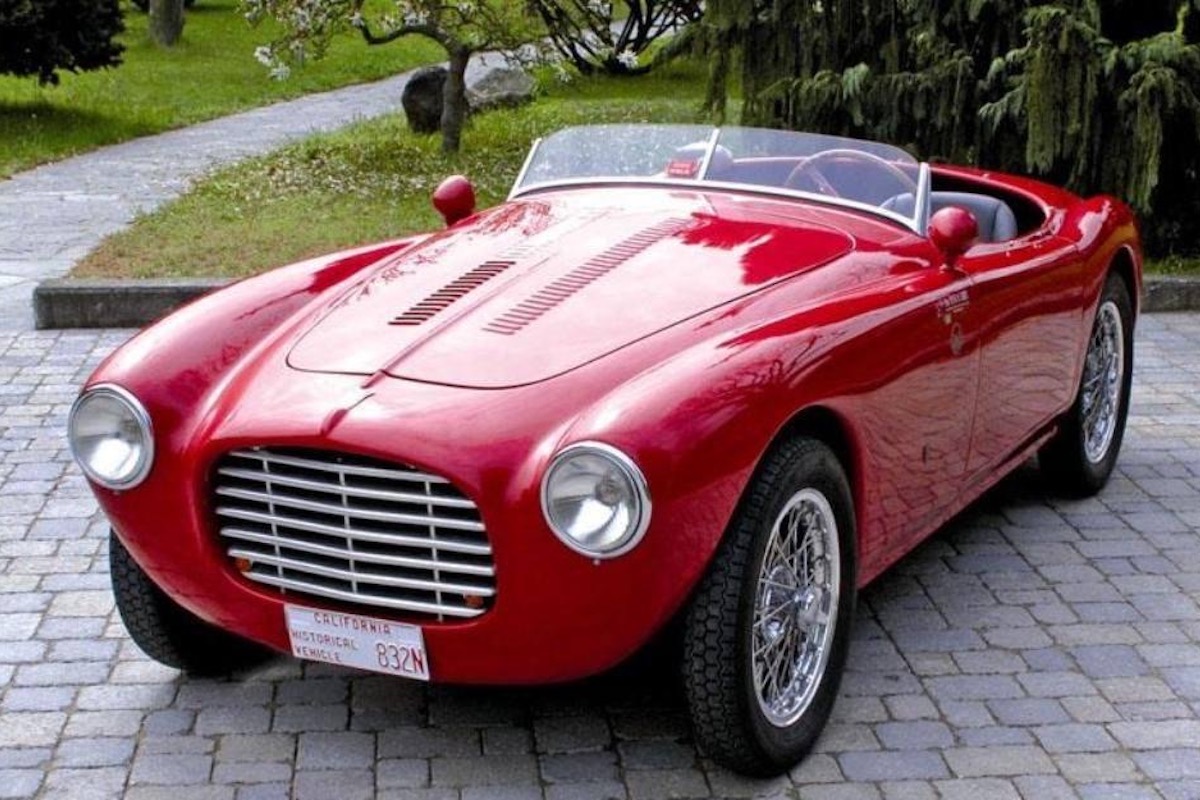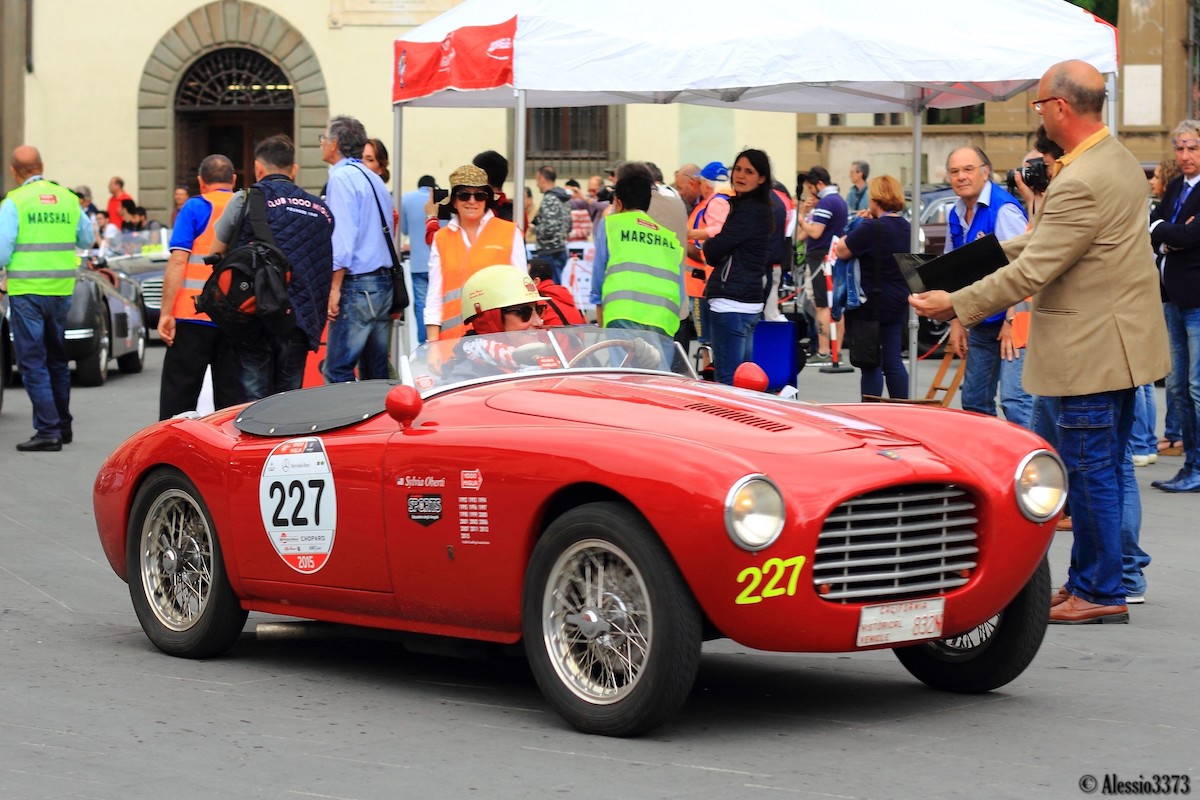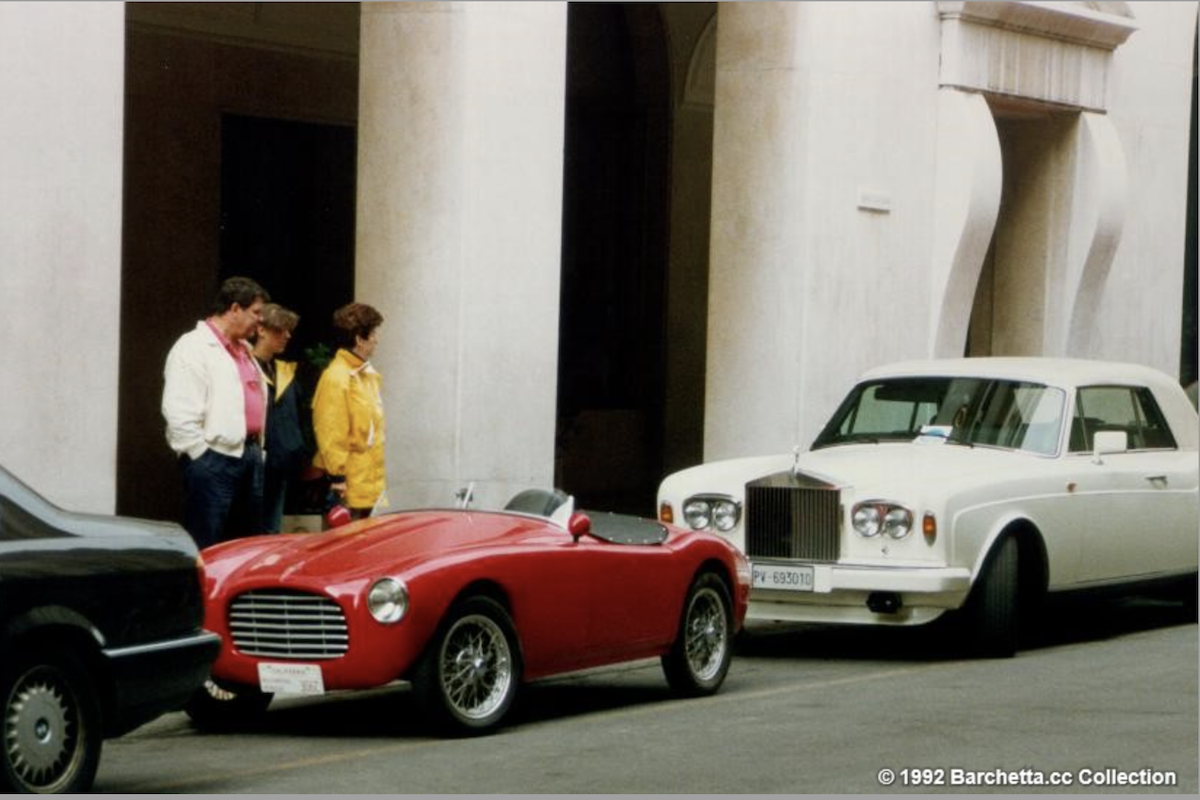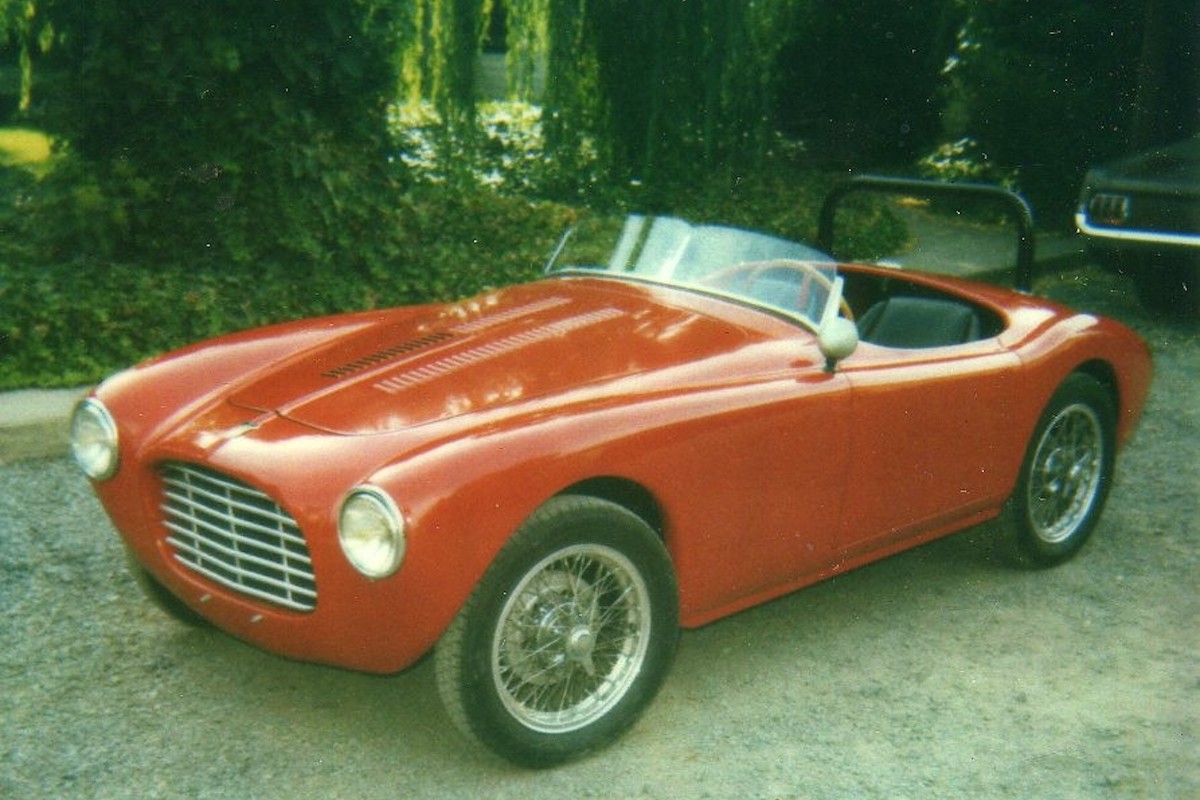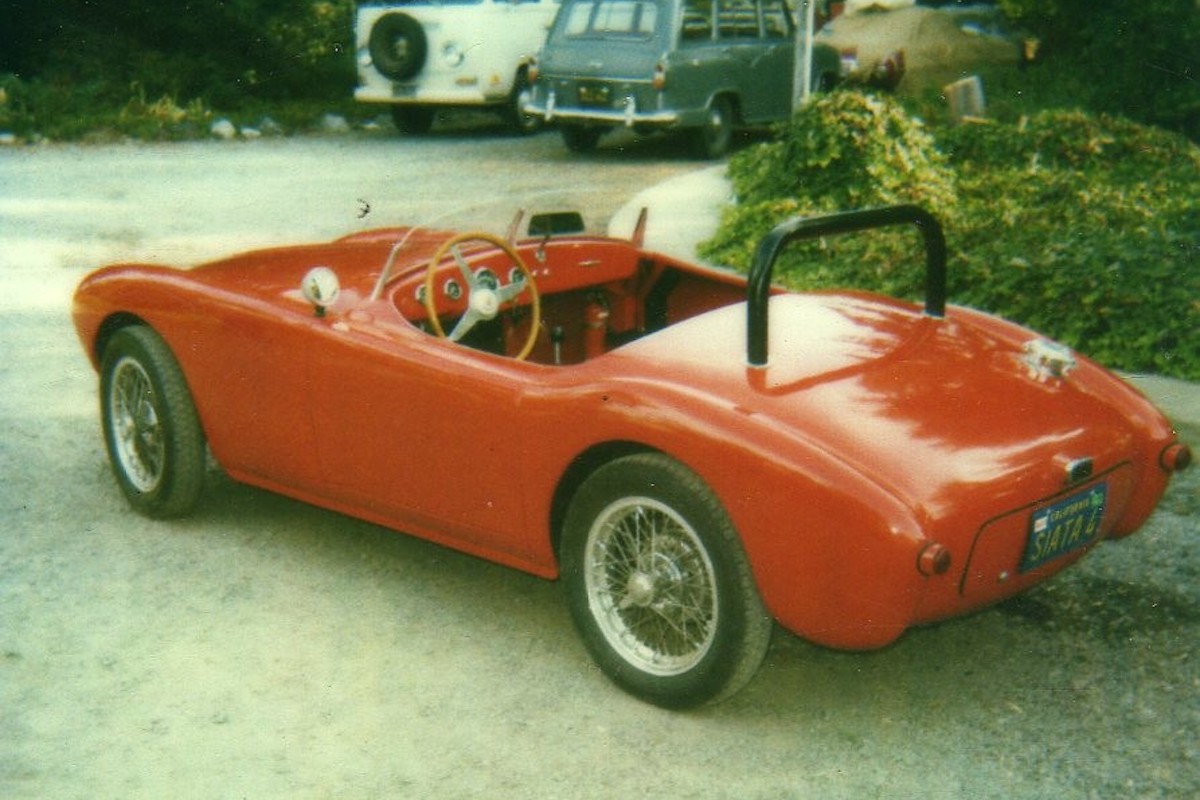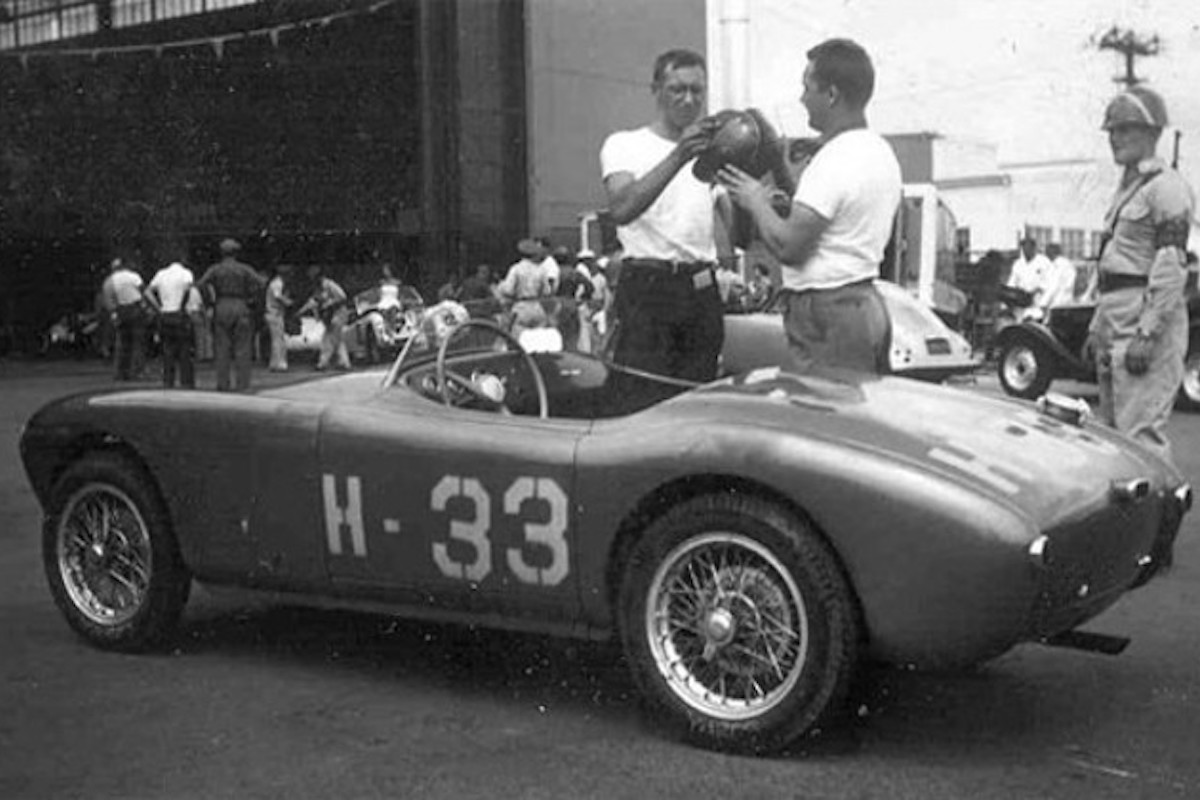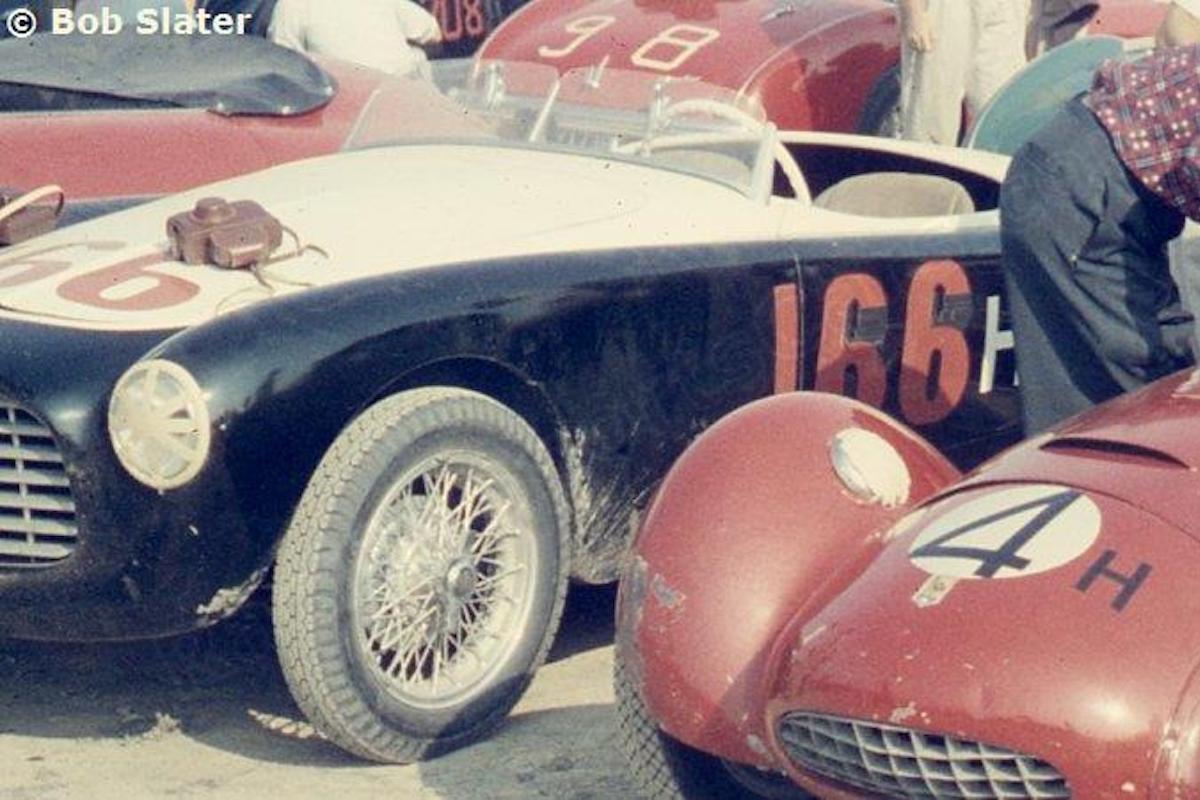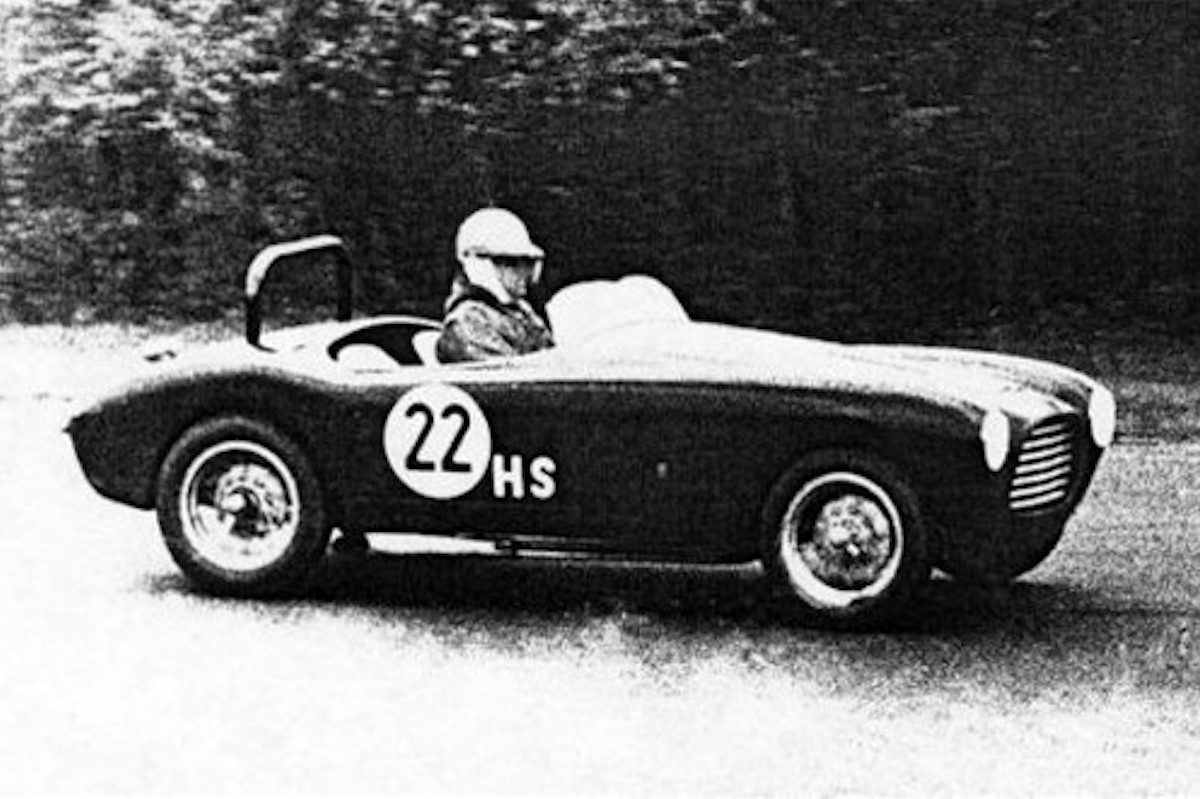 History
The car was probably imported through Tony Pompeo – NY, USA without an engine and accessorized to receive a Crosley 724cc. It seems that the car was sold new by Blauschild Motors - Cleveland, OH, USA (without engine).
First confirmed racing history begins with Richard Yares, from 1952 to 1955, it seems that the car changed color a few times during this period.
After Richard Yares, Alvin E. Beasley was the other prolific racer of the 50's (1956-61).
In its recent history the car has numerous Mille Miglia participations as well as a few Concours d'Elegance. Her current owner, the "pilotessa" Sylvia Oberti, is one the few to have successfully competed in the Mille Miglia as a solo driver ! - Check out the link section for interesting information about Sylvia.
Ownership History
| Owner | Name and location | Timeline and details |
| --- | --- | --- |
| | Richard Yares of Cleveland, OH | 1952 - 1955 |
| | Joseph R. Blaser – South Euclid, OH, | 1956 |
| | Alvin E. Beasley - Mentor, OH | 1956 - 1961 |
| | Seth J. Swain, Jr. - Medina, OH | 1961 |
| | David H. Root - Medina, OH | 1961 |
| | Ken Wilson - Cleveland, OH | 1968 - 1972 |
| | Tony Lewis | 1972 - 1974 |
| | Thomas Sheehan - PA | 1974 - 1976 |
| | Richard E. Buckingham – WA | 1976 - 1982 ? |
| | John Kimball - CO | 1982 - 1986 |
| | Ugo Piccagli – TX | 1986 - 1989 |
| | Michael C. Nolte - CA | 1989 - 1991 |
| | Sylvia M.A. Oberti - CA | 1991 - today |
Auctions
No Auctions for this car
Racing Liveries
Lockbourne 1953 - Richard Yares

1955 Watkins Glen - Richard Yares
1957 Virginia - Al Beasley

1957 Akron - Al Beasley
Videos
No video of the car
Credits
Photo Credits by: Stanford Revs Library | K. Ludvigsen |  Cliff Reuter |  John and Jarl de Boer | Tony Adriaensens CorsaResearch | Joel Driskill | Mark Bean | Used with permission of various owner archives | Various undocumented web sources.
Other Credits: The Italian car Registry | Etceterini.com |  Bonhams | RM Sothebys