Overview
This car raced for a time beginning 1953 with a Fiat 1100S engine fitted and sometimes a hardtop was used to make it into a "coupe". Its VIN number was based for many years on the Fiat 1100S engine N. 500160. This car was also known for a time by an incorrect chassis number that was seemingly based on a set of documents from another car that were handy when the car was offered for sale at one point. Thankfully, that confusion was cleared up years ago.
Red Livery

Crossley Powered
Year Model 1953

Bertone Bodywork
Gallery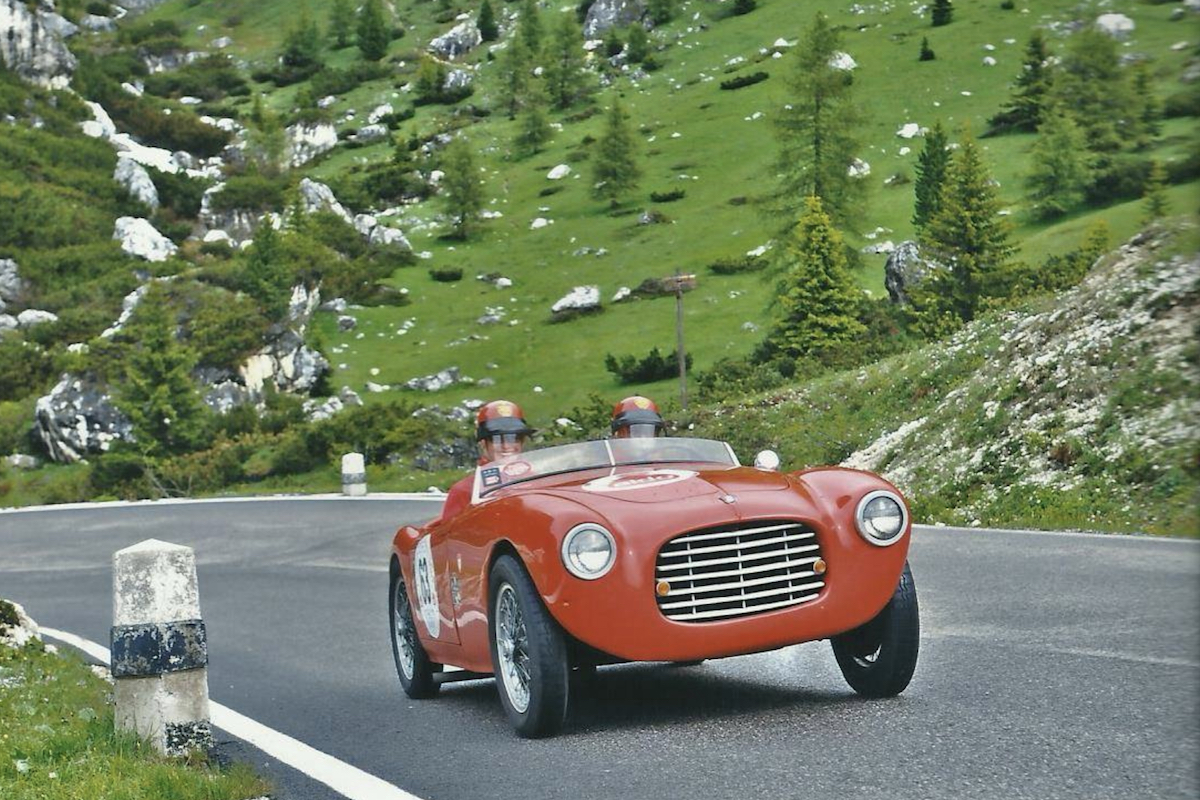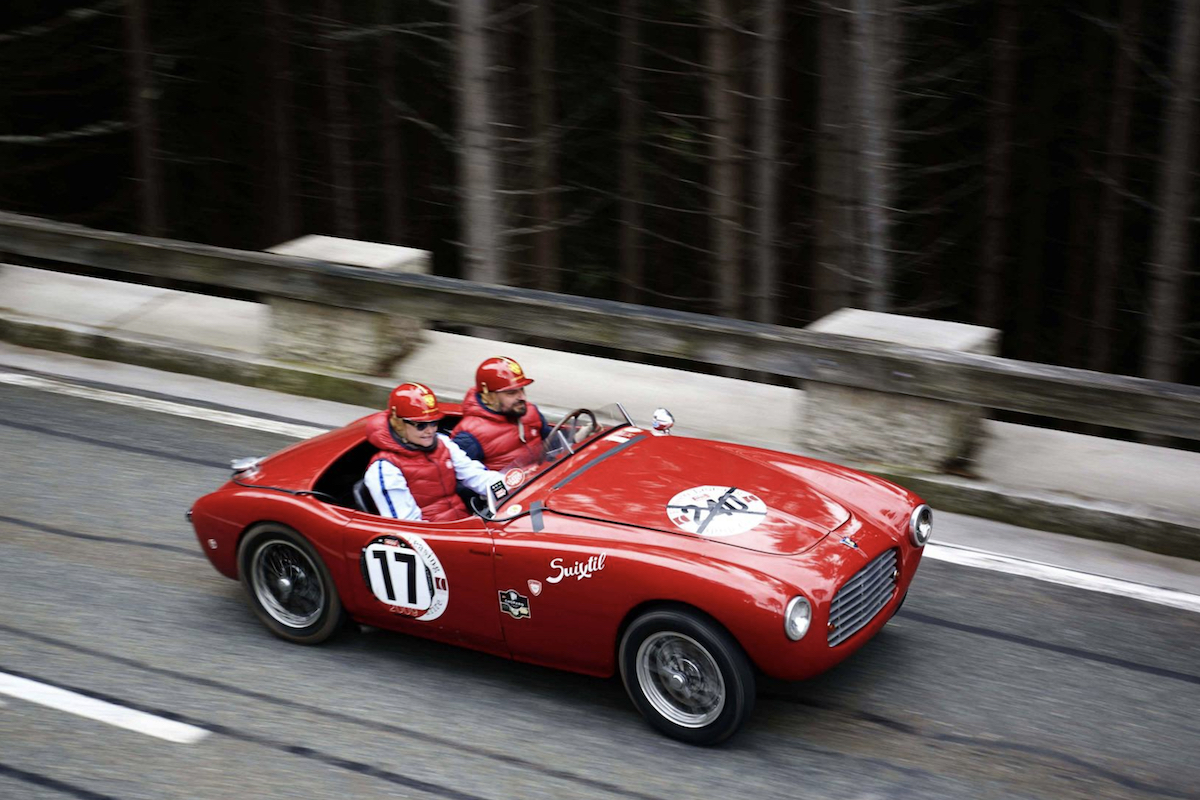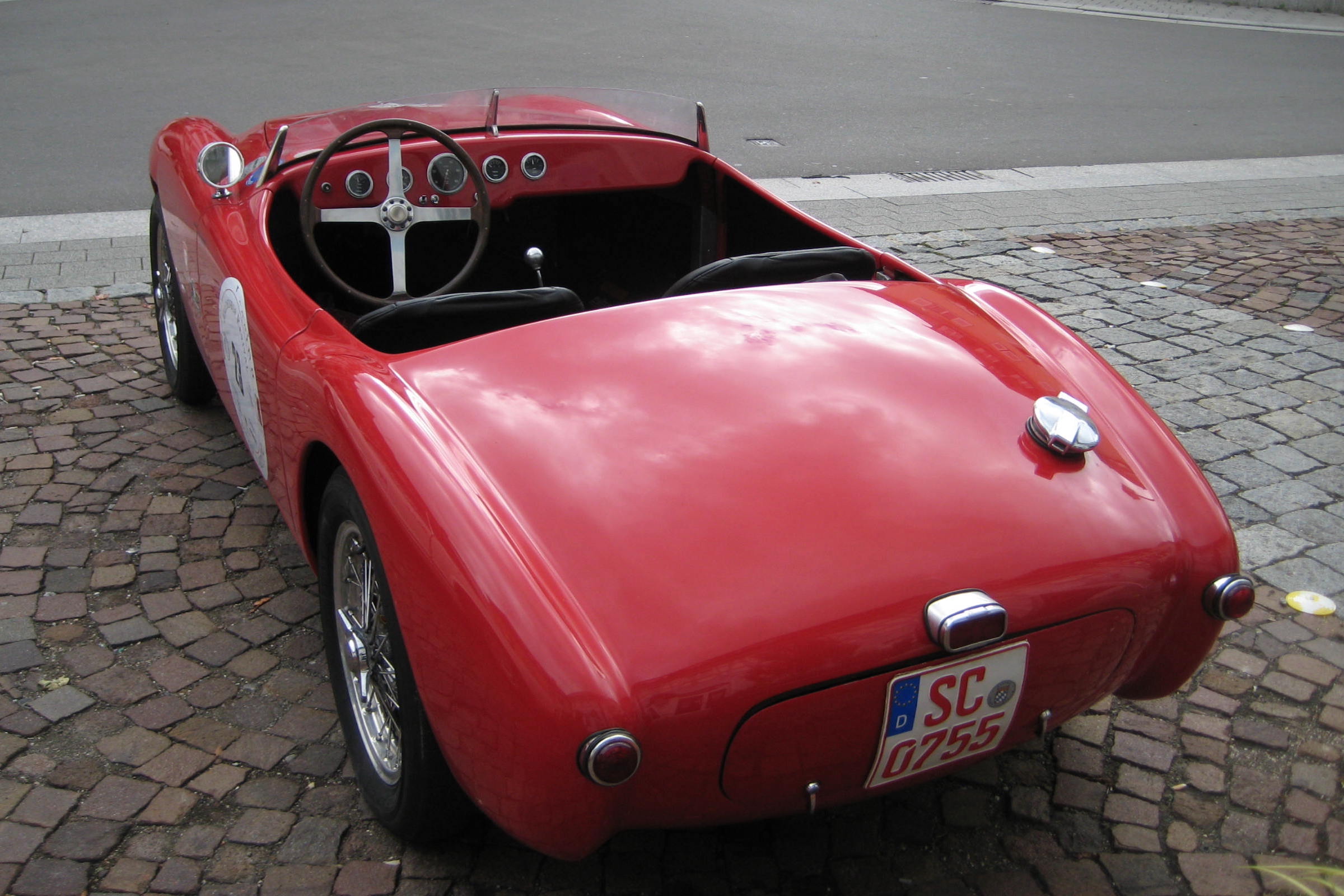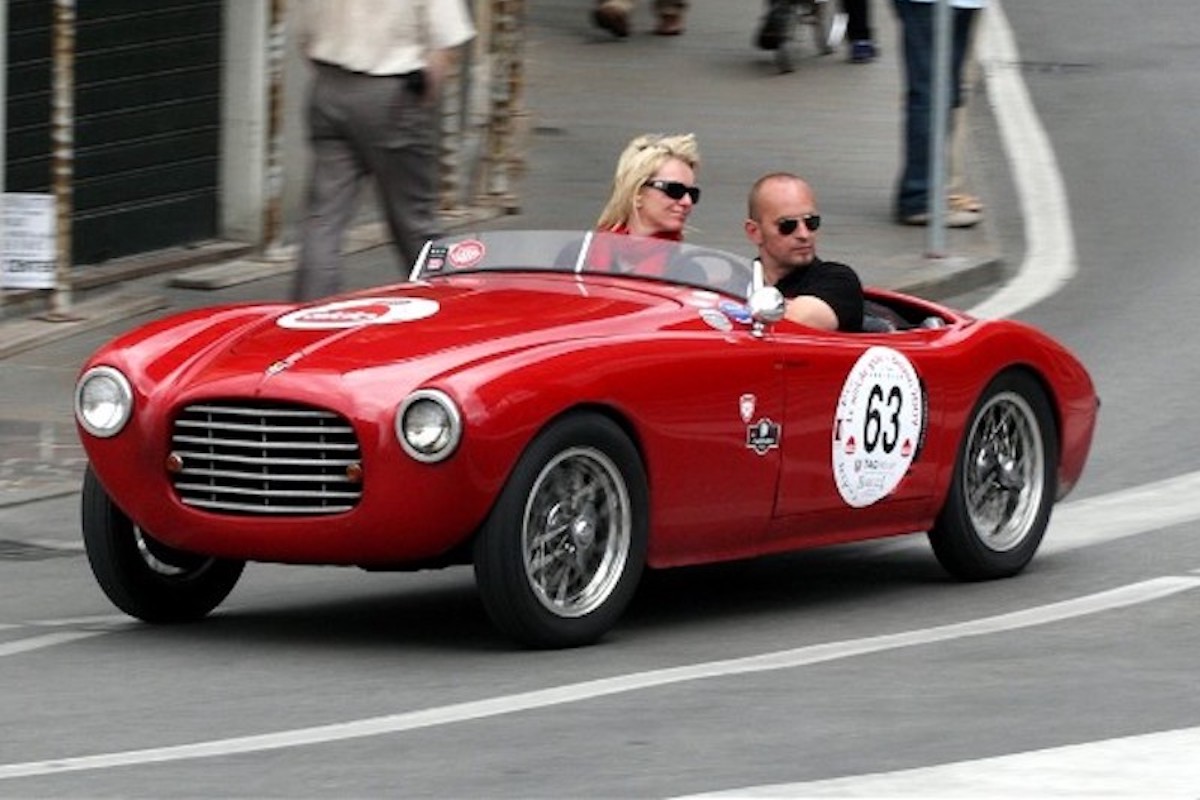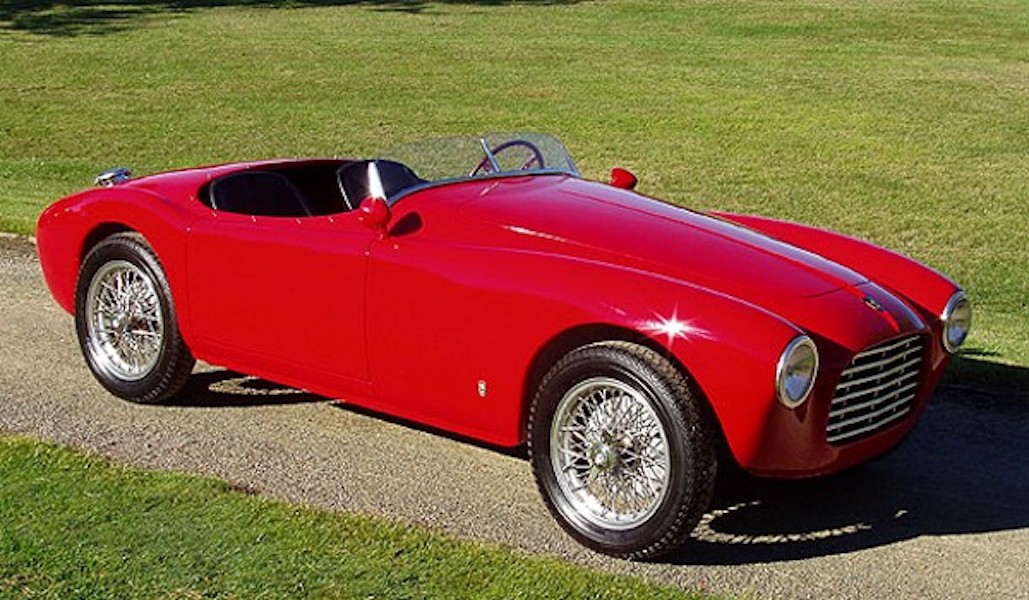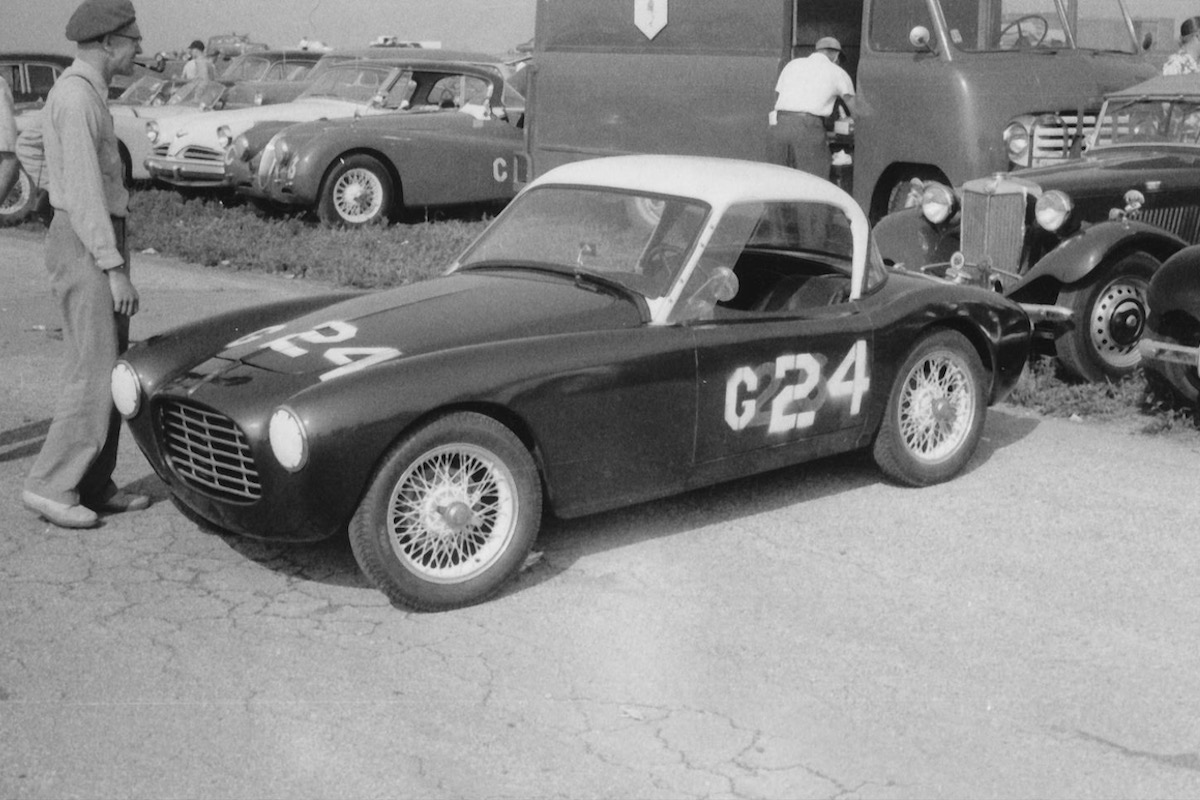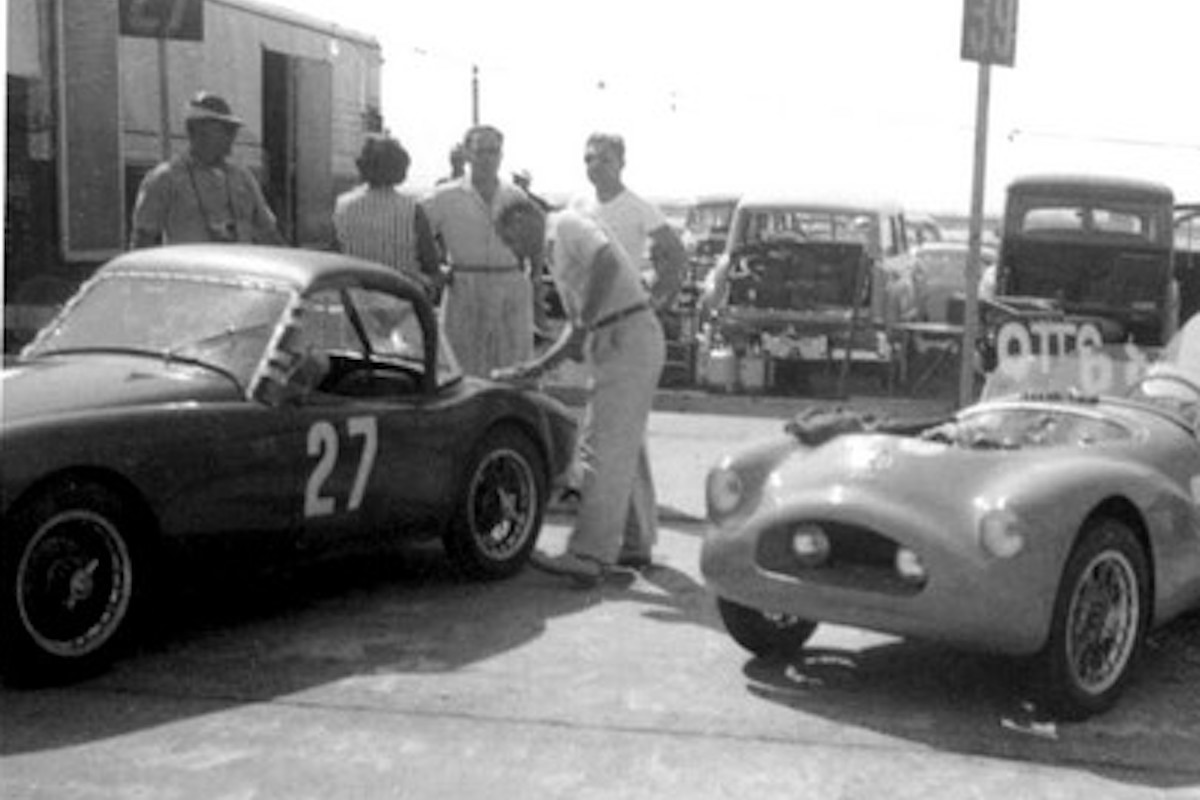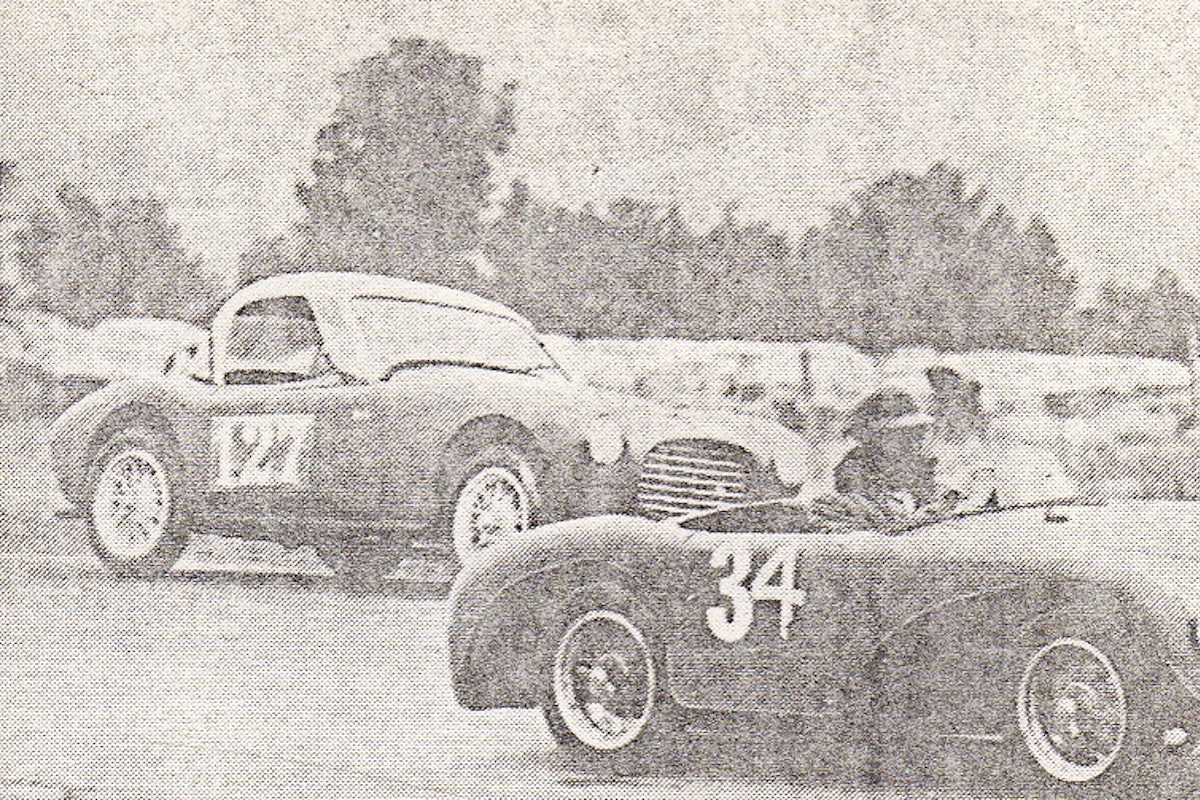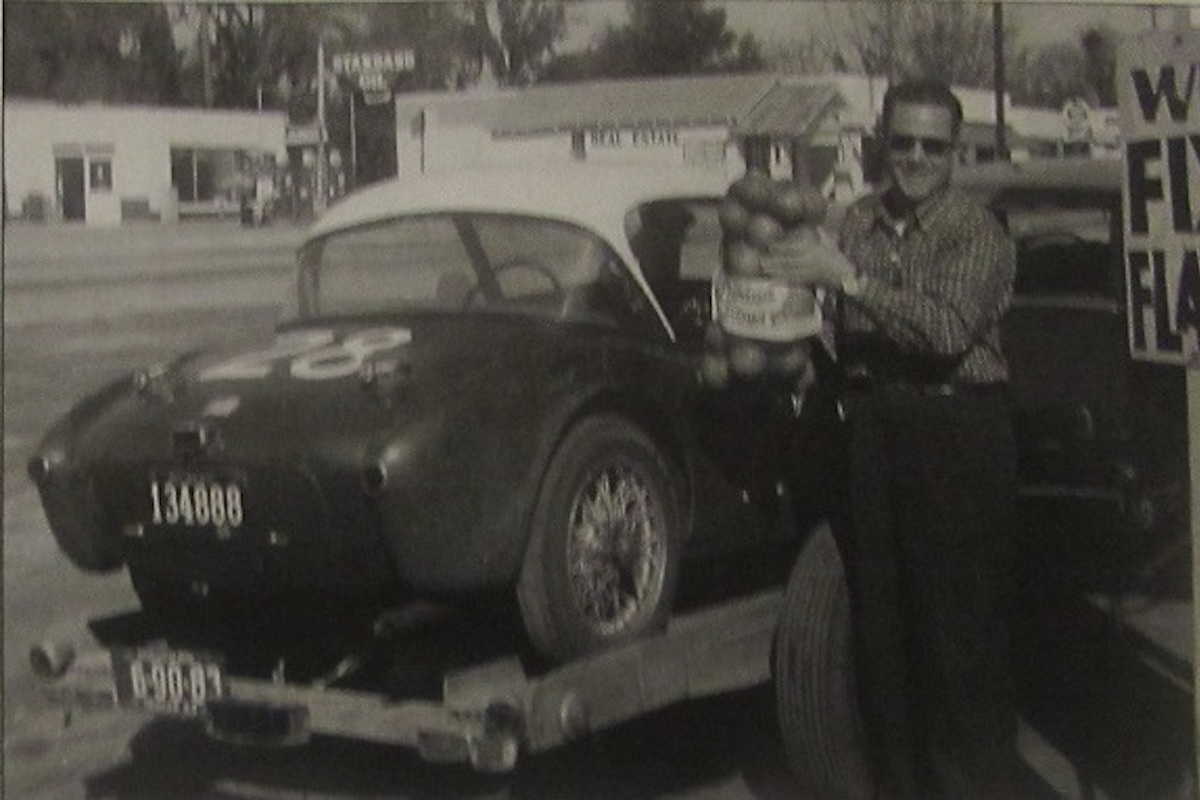 History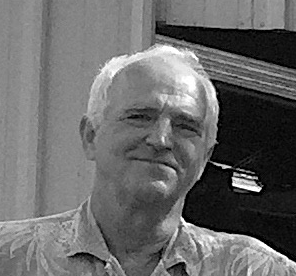 Although ST*404*BC would almost certainly have arrived in the USA during the middle of 1952, the car first appears 1953 in a form we can trace to current times. There is a reasonable chance that the car made a bit of 1952 history while fitted with a Crosley engine.
But our current knowledge tells us that it was first owned and raced by Robert T. Keller- Wilmington, DE, USA and/or Paul Farago – MI, USA with a 1100cc Fiat engine as they also owned and raced a Fiat 1100S, perhaps the source of the engine 500160).
The car had a few special features, such as a hardtop & two fuel fillers.
Then after 1953, the car disappeared from the scene. When the car reappeared in the 1980's, it was described as follows: Spider, "no number to be found", small brakes Paperwork gives N. 500160 as vehicle I.D. number. Then it disappeared again from the scene for a short time and a rather confused picture emerged, probably because of some assumptions made because of overlapping ownership history due to some paperwork that accompanied the car in the 1990's. The Paperwork supplied by the auction company apparently stated that the chassis number was ST*430*BC but the official documents referred only to 500160. Some non-siata stamping of the chasis number was found, was clearly was not original.
But then, after extensive research, the current owner, found ST*404*BC welded into driver's side rear fender well. Concurring details of this car (the most telling detail is evidence of the former existence of a second fuel filler) clearly identifies this car ST*404*BC, the former Robert T. Keller car. This car was the only one known to have had this feature, probably because it was fitted with an extra fuel tank for Sebring.
- John de Boer
In its current history, the car participated in a lot of historical events such as the Mille Miglia, or the Altmühltal Classic Sprint...
Ownership History
Owner
Name and location
Timeline and details

Robert T. Keller - Paul Fargo (MI)
Circa 1953
Paperwork gives N. 500160 as vehicle I.D. number. (Probably because of a Fiat 1100S engine that was fitted)

Charles "Chuck" Betz / Fred E. Peters(CA)
N/A
fitted with FIAT 124 pushrod engine

Ron Cameron (CA)
N/A
The car then disappeared from the scene for a short time and a rather confused picture emerged, probably because of some assumptions made because of overlapping ownership history due to some paperwork that accompanied the car in the 1990's.

Truck & Equipment Leasing Corp. (NJ)
N/A

Thoroughbred Cars, Inc. (AZ)
N/A
Crosley Engine fitted

Herbert C. Pell (AZ)
N/A

Raymond Milo (CA)
N/A

Uwe Wiessmath (D)
Current
Auctions
| Auction | Date | Price |
| --- | --- | --- |
| Auction at Kruse | Scottsdale 1994 | Unknown |
Racing Liveries

1953 Race at Lockbourne

1953 Race at Sebring

1954 Race at Mac Dill
1954 Race at Watkins Glen
Videos
Credits
Photo Credits by: Stanford Revs Library | K. Ludvigsen |  Cliff Reuter |  John and Jarl de Boer | Tony Adriaensens CorsaResearch | Joel Driskill | Mark Bean | Used with permission of various owner archives | Various undocumented web sources.
Other Credits: The Italian car Registry | Etceterini.com |  Bonhams | RM Sothebys